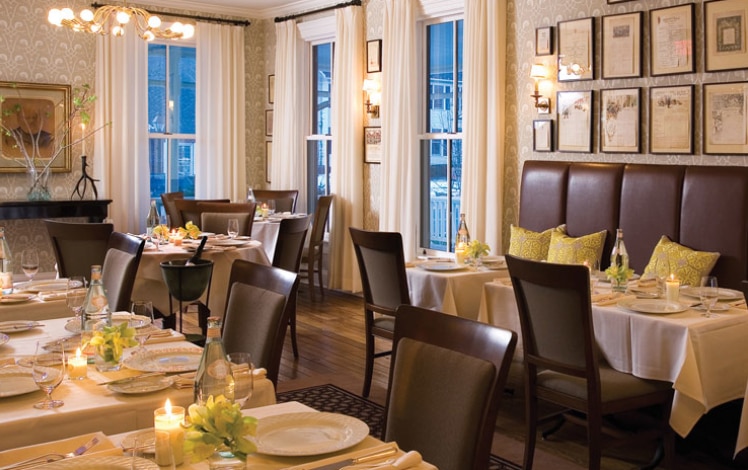 Delmonico Room at Hotel Fauchére
Hotel Fauchere was purchased by new owners. In 2022, The Delmonico Room is open for brunch only. We'll keep you updated.
Rolling into town like the Monopoly man with a waistcoat, monocle, and cigar? Feel like you've just been through the French Revolution and in the mood for some Parisian chic and truly great food? The Delmonico Room is located on the first floor of Milford's Hotel Fauchère. It does not disappoint its storied namesake, 1852 proprietor/founder Louis Fauchère.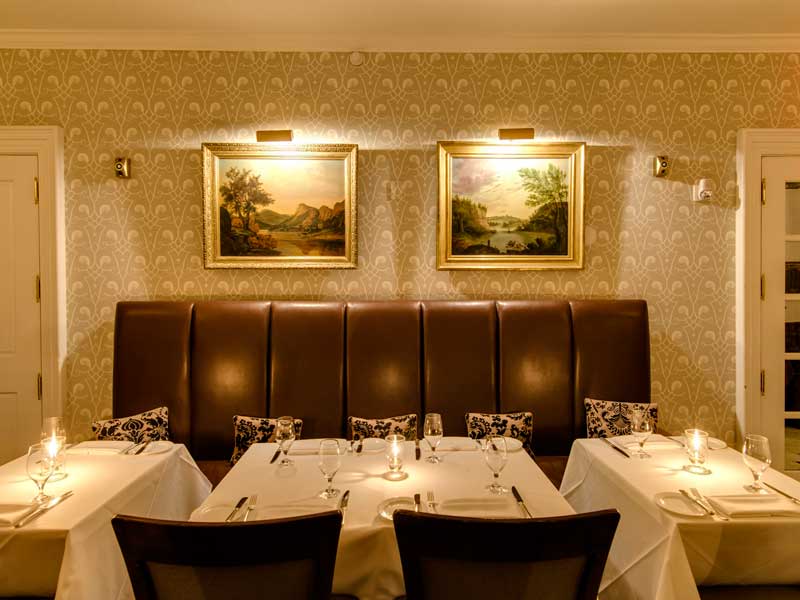 Look for seared scallops, branzino with sunchoke, lobster, short ribs, roasted duck, smoked rabbit, and of course, a Delmonico steak.
Appetizers, known here as hors d'oeuvres, include oysters, blue crab, and Waygu steak tartare.
The hotel's kitchen is serviced by a large organic garden and a greenhouse, more than a dozen local farmers and foragers, and regional purveyors of smoked fish, cheese, wine, honey, maple syrup, and more.
Have a bourbon 401-Buck or a Monks Manhattan to start. Beer and wine lists are extensive.
Sunday Brunch is served in the Delmonico Room and on The Porch from 11:00 am 'til 2:30 pm. Reservations strongly recommended. Call ahead for winter hours.
The Delmonico Room is named after Louis Fauchère's friends, the Delmonico brothers, who owned the famous Delmonico's restaurant in New York in the mid 19th century. Louis Fauchère was a master chef at Delmonico's restaurant before opening the Hotel Fauchere in 1852. Like Fauchère, the Delmonicos were French-speaking natives of Switzerland.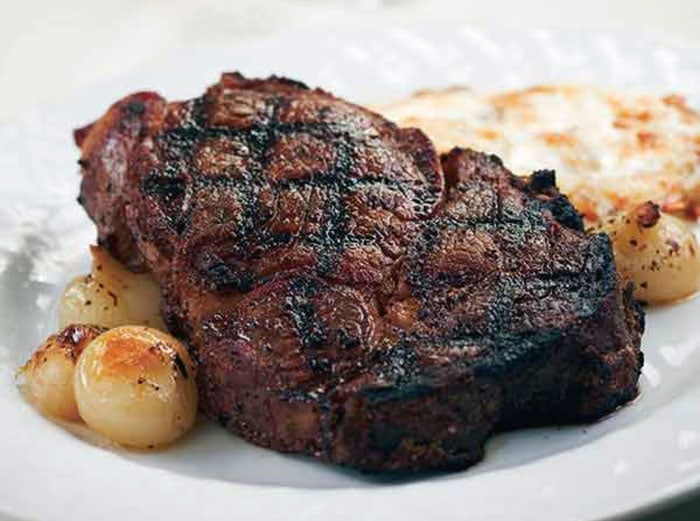 Until the early 19th century, what we think of today as "fine dining" was only available in private homes or private clubs. A hotel or tavern might serve food, but it was offered as an accommodation to their guests or travelers. After the French Revolution, enough of a middle and upper-middle class emerged in Paris to support free-standing culinary destinations. The Delmonico brothers brought this "a la carte" dining trend to the U.S., opening in New York in the late 1820s.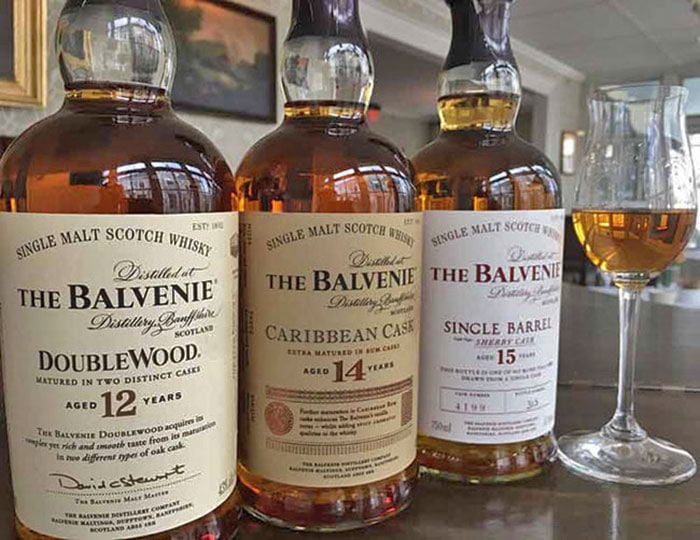 Delmonico's established one of the first truly American culinary traditions and introduced many dishes that are well-known today. They "invented" the hamburger as a sandwich, as well as Lobster Newburg, Lobster Thermidor, Potatoes au Gratin, Eggs Benedict, and the famed Delmonico cut of steak. (Actually, Louis Fauchére created these dishes.) Today, a portrait of Fauchère hangs prominently in the Delmonico Room, overseeing every dish served.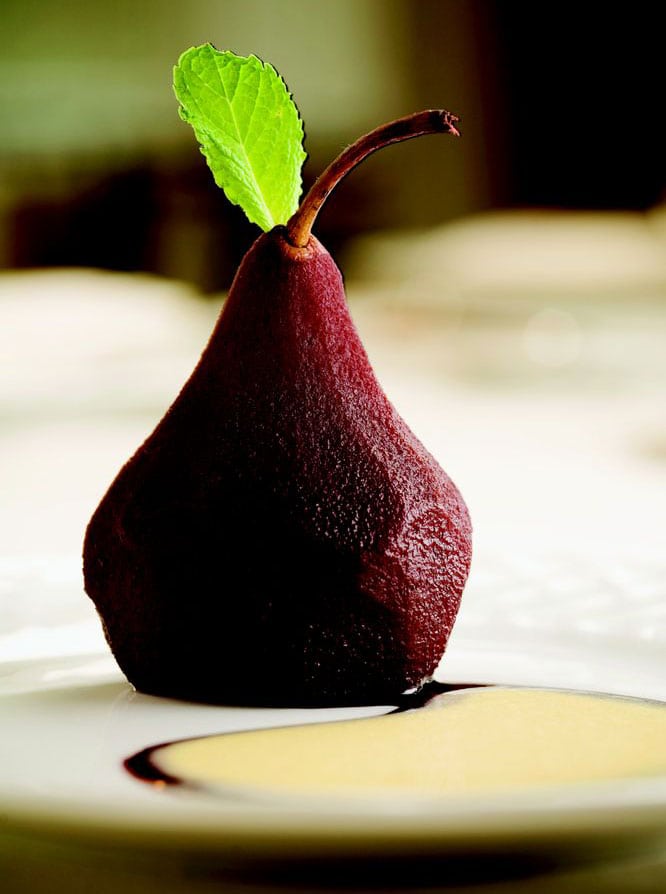 "Storied cuisine reinterpreted through the lens of a thoughtful, progressive chef."– ABC News
The restaurant is open Friday, Saturday, and Sunday, for lunch, brunch, and dinner. Reservations are strongly recommended; you'll be competing for seats with the New Yorkers who drive to Milford.