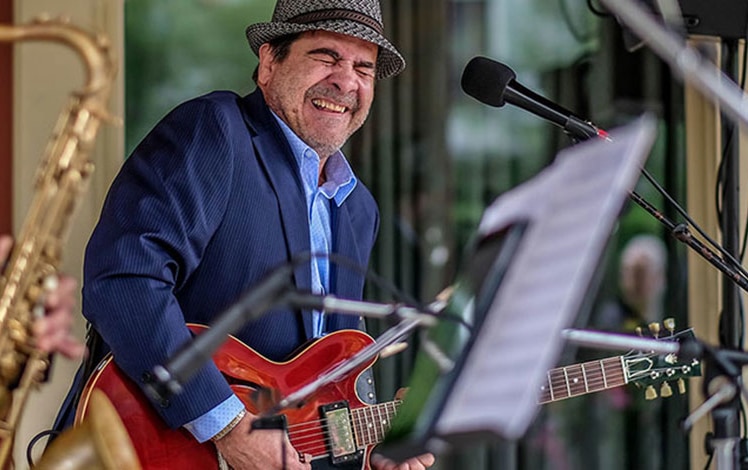 The Milford Music Festival is a town-wide event that weaves through the tree-lined streets and around every corner of beautiful downtown Milford. For 3 days in June/July (depending on the year) the town is the venue each day from 11:00 am.
The Milford Music Festival's mission is to fill the tree-lined streets with music and people. The historic town of Milford is a fun place to explore with many of its buildings listed on the National Register of Historic Places. As the music fills the streets, enjoy a walk through the town, soaking up the view of the historic buildings and houses.
Local restaurants, artisans, and shops set up booths in downtown Milford, or host their own events. Over 30 businesses participate.
Jorgensen's Block Party at the Dimmick Inn is a festival favorite each year. The party takes place at the corner of Broad and Harford Street. Put on your dancing shoes, grab a drink and let loose.
The Milford Music Festival was first established in 2002 as the Milford Jazz Festival but has since expanded. Visitors are now just as likely to find blues, rock, and pop playing along with traditional jazz. Music isn't the only thing on display during the Milford Music Festival. Local restaurants, artisans, and shops will set up on the streets of Milford, and often run specials for festival-goers.