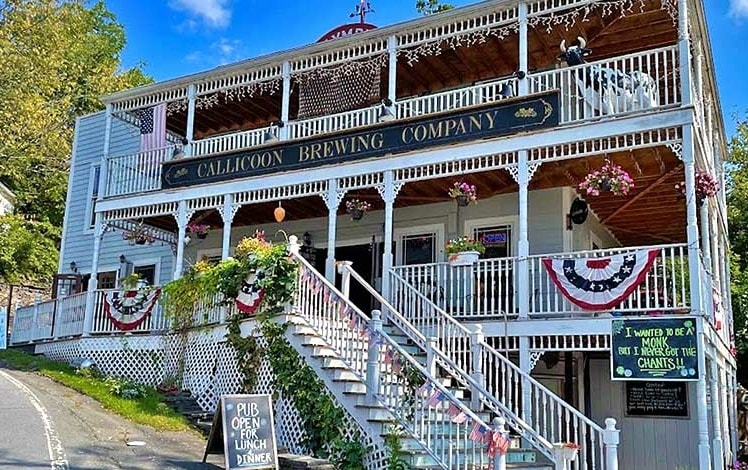 Callicoon Brewing Company
Callicoon Brewing Company is a warm and friendly brewpub located in the newly renovated 1880s Olympia Hotel that overlooks the Delaware River. Stop in to enjoy the scenic beauty of the town and dine inside or relax outside on the porch and enjoy one of the wide variety of New York State beers and cider on tap.
Besides craft beer on tap, they have a full bar with local and regional spirits along with bottled regular beer for your non craft beer drinking friends. Canine friends are always welcome on the outside porch.
It's decent pub food. Enjoy a Reuben sandwich or an 8 ounce Angus burger. They serve fish 'n chips, a brisket sandwich, fritters, pulled pork Beef on a Wick and more.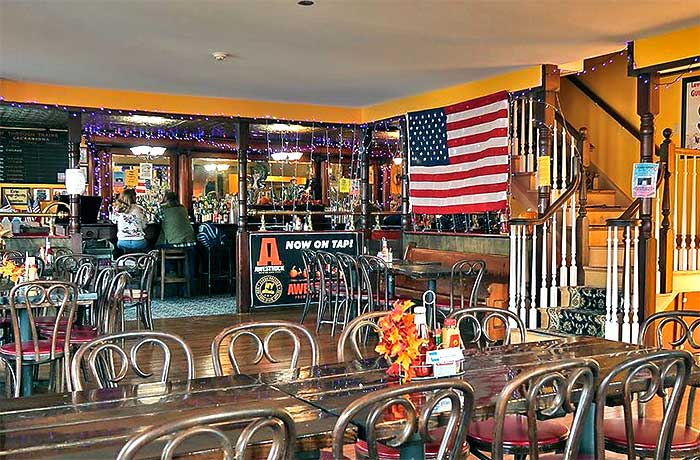 "I always have a great time here. Lovely staff, fun, unpretentious atmosphere. I really appreciate the variety on the menu- you can absolutely get your classic pub-style feast on, burgers, nachos, wings, shepherd's pie etc., but they also have "real" salads (read: not a hunk of iceberg with a pepper chunk and one pale tomato) and a legit UK-style curry. The seared ahi tuna is also a favorite of mine, and the chicken schnitzel is great. Definitely something for everyone!"