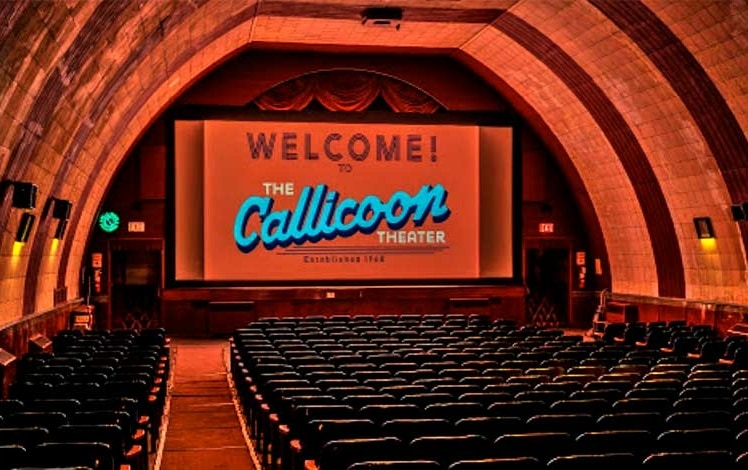 The historic Callicoon Theater, which is listed on National Historic Registry, hosts one screen, 350 seats, a decked-out surround sound system, and a fully upgraded digital projection system for a quality viewing experience.
See their website for a complete movie schedule and a list of special events.
This historic country movie theater recalls a bygone era while providing a state-of-the-art experience using the latest projection and sound technology. Programming includes new releases, local film festivals, nostalgic throwback screenings, and live music events. It's been showing films since 1948.
The prices are low and the popcorn butter is real. They offer candy, soda, egg creams, and old-fashioned Cherry Cokes.
The Callicoon Theater is currently one of only 17 operational Quonset Hut cinemas left in the United States (though, sadly, in the aftermath of the 2020 pandemic this number may have dwindled). Designed with laminated beams and post-Art Deco accouterments, the Callicoon Theater has been honored by the U.S. Congress, the New York State Assembly, and the Sullivan County Chamber of Commerce.
"Absolutely my favorite place to see a movie! Spacious, great concessions, friendly folks, and fantastic sound system and projection. What's not to love?"