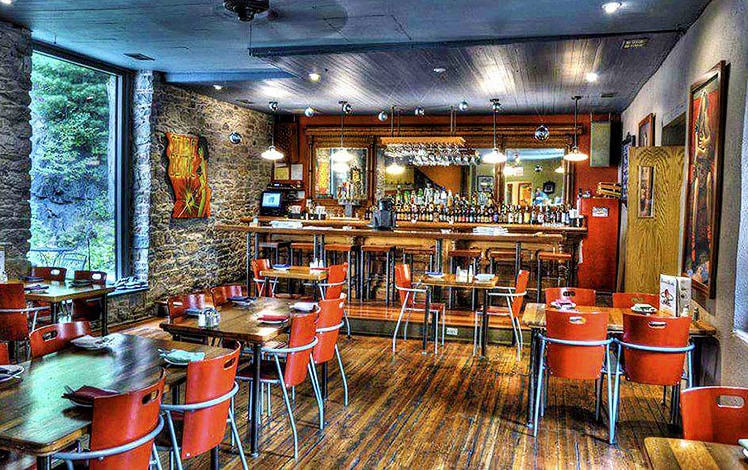 Cafe Arielle at the Stabin Museum
Housed in an old Wireworks Factory and former Silk Mill, Cafe Arielle is a destination restaurant with an underground stream and an outdoor garden patio dubbed the "Avant Garden." Beginning Nosh includes a Slate Charcuterie Board, Smoked Salmon Bruschetta, and Pork Satay.
"Beautifully rebuilt and completely contemporary, it feels urban enough to be in New York or London-"- The Washington Post
There is a selection of sandwiches, wraps, soups, and salads. French-style salads include Roasted Beet with Walnuts and Goat Cheese and a Green Salad with Pears, Pecans, and Gorgonzola. The entrees menu offers a grilled Ribeye, Shrimp Scampi, and Dijon Maple Pork Fillets.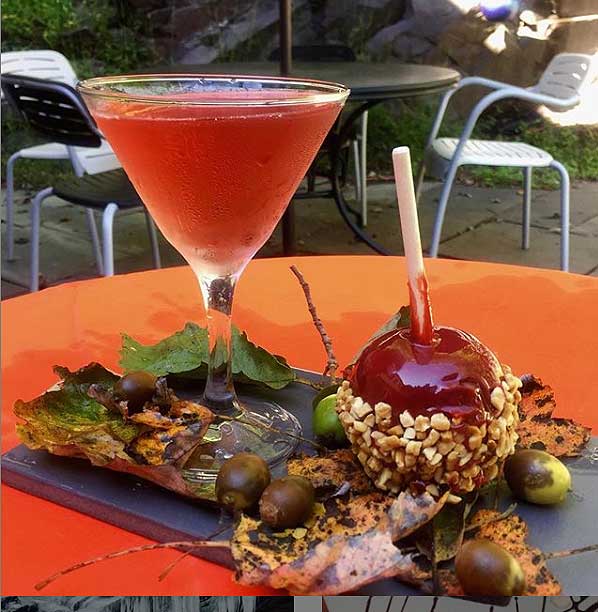 Sunday brunch runs from 11pm 'til 8pm and offers Dutch Baby Pancakes, quiche, and popovers. Signature cocktails feature fresh, seasonal ingredients.
Cafe Arielle and the Stabin Museum are prime examples of creative reuse with dining tables constructed of the silk cutting tables, shelves made of sewing machine cabinets and table legs of pipe from the original heating system. The Avant Garden even features a dramatic sculptural element of recycled bowling balls on the rock outcrop wall. Located on upper West Broadway, Café Arielle provides a unique dining experience in a stunning setting with a beautiful outdoor dining patio, pure and simple café menu, full bar, a children's play area and galleries full of mesmerizing art in the Stabin Museum.
Just upstairs you'll find Vic's Jazz Loft, an intimate jazz venue featuring Latin Jazz to bebop and African rhythms to classic jazz in an acoustically exceptional venue.