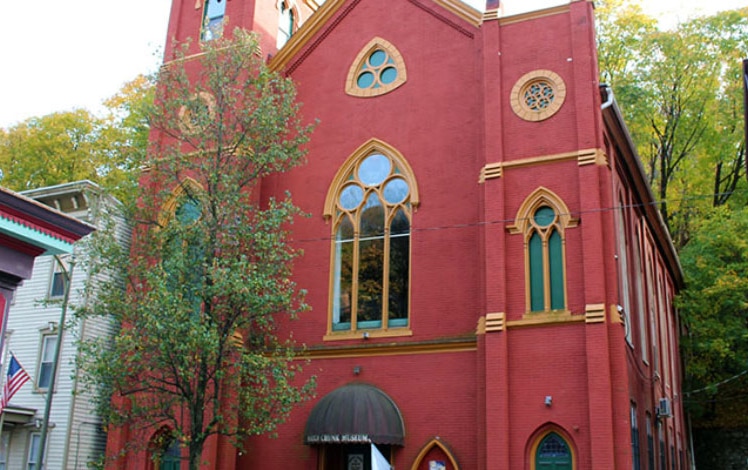 Mauch Chunk Museum Cultural Center
The Mauch Chunk Museum is housed in a Victorian Church in the heart of the town once known as Mauch Chunk. The museum's core exhibition is "The Story of Mauch Chunk." Knowledgeable guides discuss museum artifacts and lead visitors on a tour through the ages, beginning with the unique geological formation of coal in prehistoric times and through the events that created the present-day. Admission is by donation.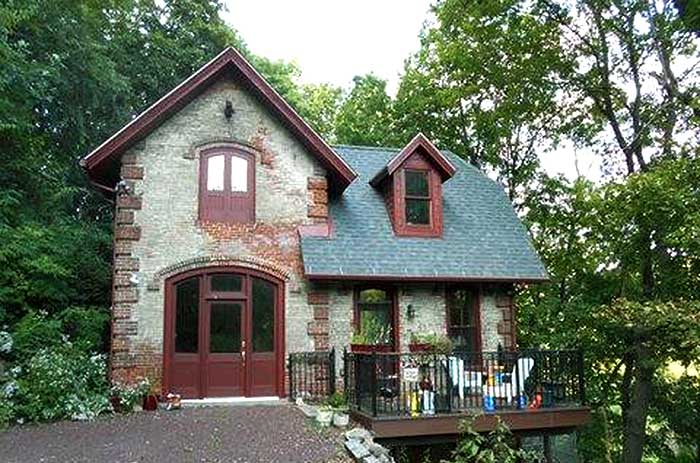 The Kemmerer Carriage House Library is located across the street from the Asa Packer Mansion and the Harry Packer Mansions Inn, and is open from June through October and during Jim Thorpe Town Festivals. Hours of operation are from 12 pm to 5 pm Friday, Saturday, Sunday, Monday and Tuesday.
The experience includes an approximately 10 min video of the history, key players, and transition from the untamed river valley to the Industrial Outpost that played a pivotal role in the American Industrial Revolution.
The lush, mountainous landscape inhabited by the Lenape Indians was forever changed by the discovery and mining of "black diamonds" (anthracite coal) by early European settlers and their subsequent scramble to build waterways and railroads to transport coal to the eastern seaboard cities.
Determination and ingenuity gave rise to industrial marvels such as the unique Switchback Gravity Railroad while the settlement of Mauch Chunk grew and flourished in its Victorian golden age.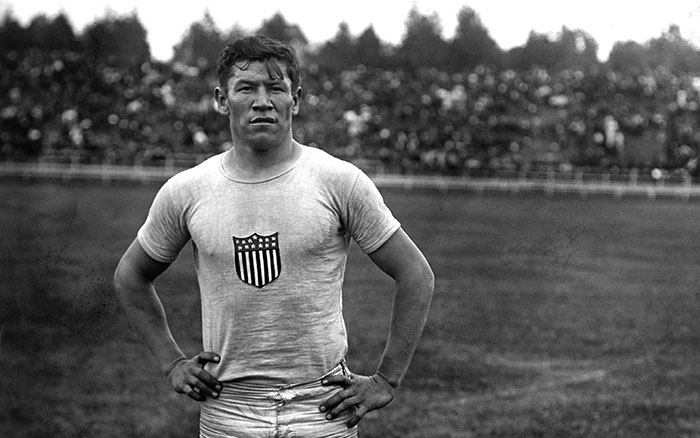 Following a period of decline, the town of Mauch Chunk took on a project to improve its image, and became the repository for the body of the great Native American Olympian, Jim Thorpe.
Struggle, prosperity, decline, and revival are the framework for the museum's core: the legacy, architecture, and natural beauty that is today's Jim Thorpe.
The museum is located just a few doors down from the 1881 Mauch Chunk Opera House, once an important stop on the old vaudeville circuit, today a nationally-known performance venue lauded for its superb acoustics.
The museum is open from June through December. Days and hours vary by season and month, so be sure to call when planning your visit.

The museum is located in a 2 story building with the museum on the first floor. The second floor has a magnificent ballroom that can be rented for corporate events, wedding receptions, and museum events.