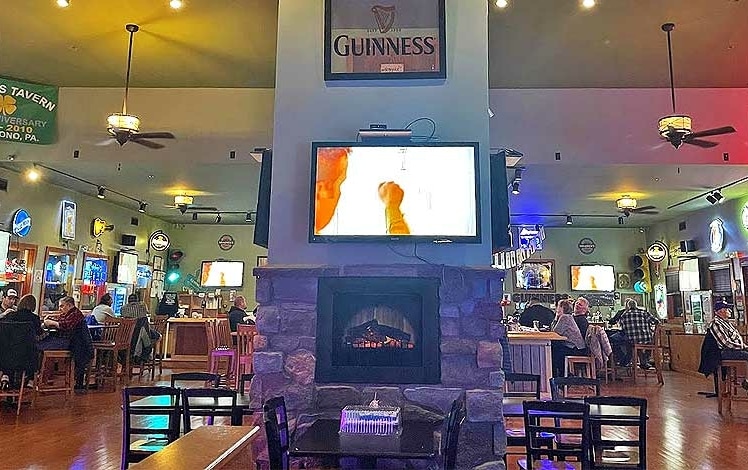 Burke's Tavern is a local divey bar that serves wings, cheesesteaks, popcorn shrimp, egg rolls, stuff like that.
They serve salads, burgers, and sandwiches, too. Reviewers say service is slow.
The Pocono Record calls it an Irish pub, but we say it's a local dive bar with lots of locals as customers.
Their website lists the "Shamrock Van" to transport you from local hotels and resorts. We don't know, give 'em a call.
It's a throwback to old time Poconos restaurants. We don't recommend.