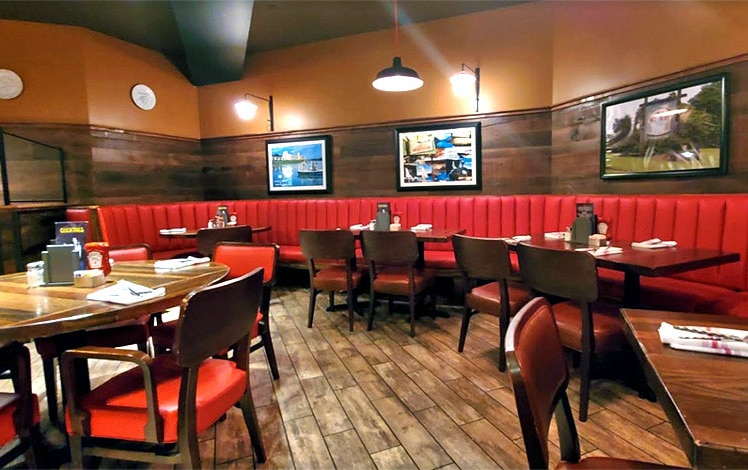 Guy Fieri's Mt Pocono Kitchen
Guy Fieri's Mt. Pocono Kitchen at Mount Airy Casino Resort is part of his chain of "comfort food" restaurants. There's a bar and a dining area with tables and comfy booths.
Breakfast consists of omelets, french toast, steak & eggs, and breakfast sandwiches. Lunch and dinner offerings are burgers, tacos, and wings. The "BBQ" menu has full and half racks of ribs, smoked half chicken, pulled pork and brisket. The least comforting thing about it is the price.
That said, all of the Fieri classics are here: burgers, trash can nachos, and epic desserts. Everything is Fieri-fied and piled on top of everything else until it can't be piled any more.
The room itself is spacious, the red booths are super comfortable, and it's ALWAYS OPEN. We mean it, this place is open 24/7, which has got to be some kind of Pocono Mountains record.