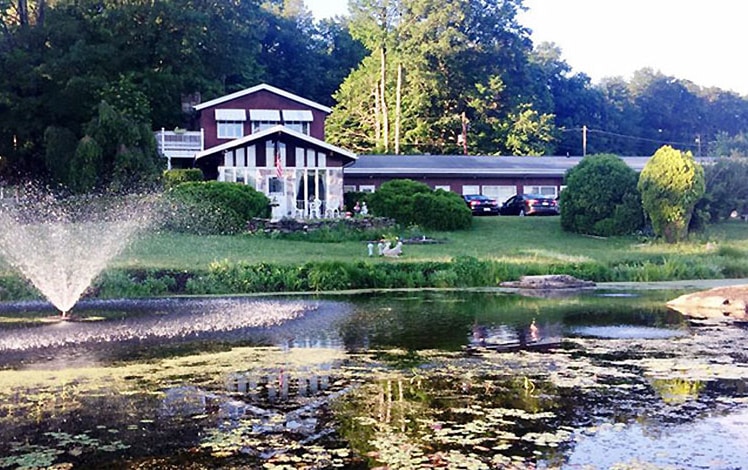 Lake Moc-A-Tek Inn is a picturesque lodging establishment located on a beautiful 36-acre private lake, offering quiet and affordable accommodations on Moc-A-Tek Lake.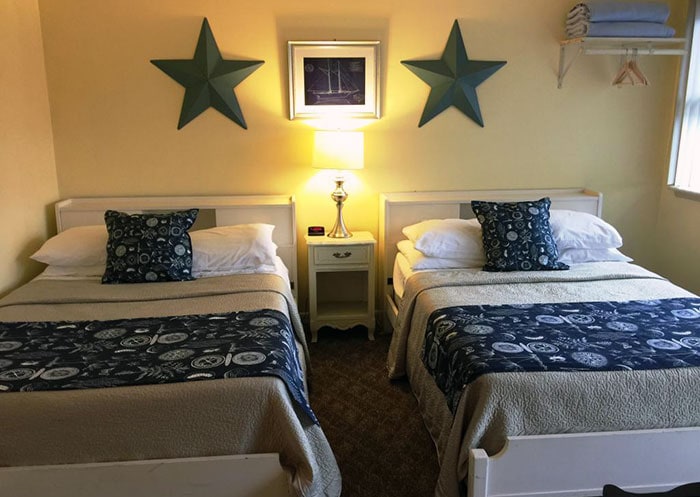 Rooms and "apartments and chalets" which are efficiencies are extremely basic and quite humble, but clean and comfortable. All share the really very beautiful surroundings, which is the point, after all. Great spot for fishing and boating, with a lake known for good bass fishing.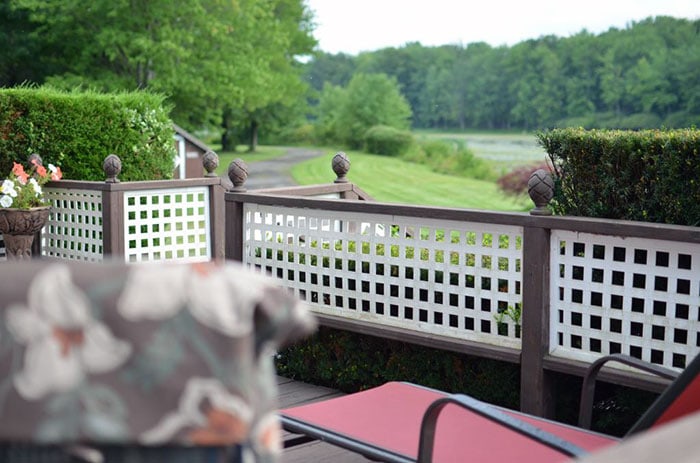 Mok-A-Tek means "Running Stream" in the language of the Leni-Lenape "real men" who originally occupied the basin of the Delaware River.
Lake Moc-a-Tek Inn is close to Goose Pond Scout Reservation, the fantastic Lacawac Sanctuary, Lake Wallenpaupack, and the Dorflinger Glass Museum. This is a very beautiful part of the Pocono Mountains.
"If you're looking for a cozy, quiet, homey place to stay while visiting Pennsylvania, I highly recommend Lake Moc-A-Tek Inn. It is extremely affordable for what they give you. We booked the studio apartment suite that has a full kitchen that also comes with a few dishes and a small balcony looking over the lake. It's located close to two small towns with many options for food and activities. The gentleman who was in the office area was also extremely helpful and nice and has recommendations of places to visit and restaurants to try. I wouldn't hesitate to stay again. Thank you for a great stay!"