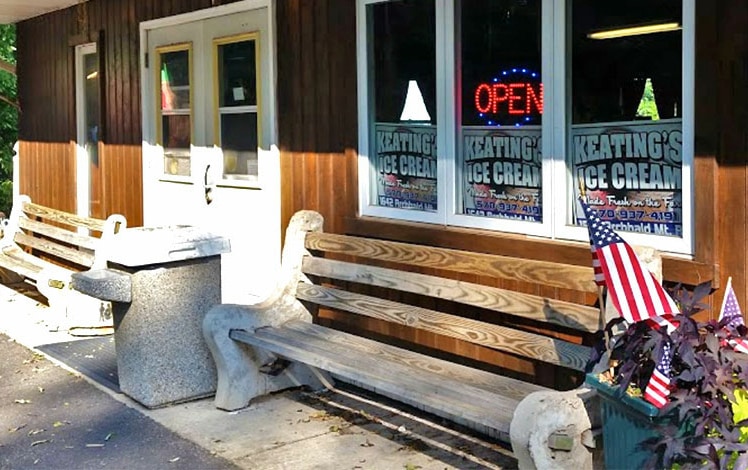 Keatings Ice Cream invites you to come and enjoy an ice cream made on the premises of this working dairy farm. Keatings makes 80 flavors over the season, many their own invention. Waffle and sugar cones, milkshakes, sundaes, ice cream cakes, banana splits, and more. It's amazing ice cream served by a friendly staff.
Casual country setting. Cows can be seen grazing in green fields while swans and geese swim in the pond.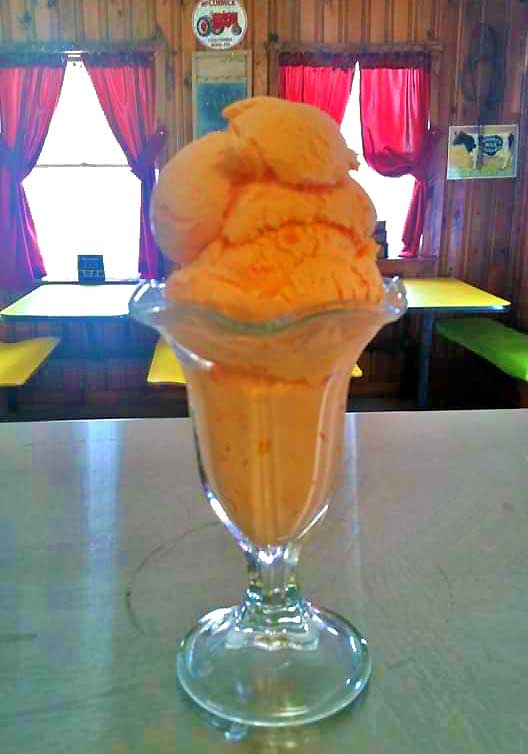 Keatings Ice Cream also sells farm raised eggs, beef and pork, with a selection of fresh frozen cuts in the store for your convenience. Enjoy a ride in the country and spend some time enjoying nature and having ice cream.
They're open from Memorial Day to the end of September.
"Wow. Soo many flavors. Everything my husband and I tried was delicious. I especially liked the double peanut butter chocolate (with peanut butter cookie dough). The staff is very kind and willing to take the time to explain the flavors and give samples. This place is a hidden gem."

"I'm still waiting to find ice cream better than this. I suspect I'll be waiting a long time."