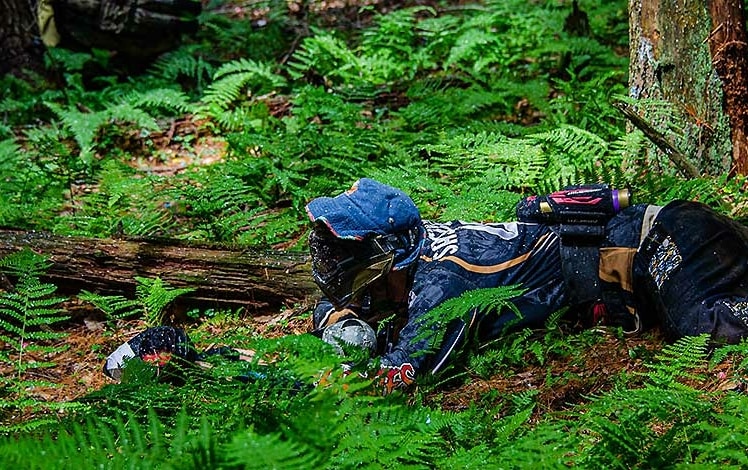 Skirmish Paintball is the premier paintball facility in the world with more than 50 paintball maps over 750 acres. "Times are tough, shoot back…play Skirmish!"
Open fields, dense woods, creeks, bridges, swamps, rhododendron trees, forts, villages, two castles, cargo containers, tanks, airplanes, speedball arenas, and inflatable bunkers.
The referees and staff are friendly and helpful. They take player safety seriously. Overall, it's known as a friendly and fun paintball field.
Skirmish Paintball is open year-round. Reservations are suggested, so give them a call. Individuals, small groups, and large groups are welcome. No experience necessary, paintball equipment provided.