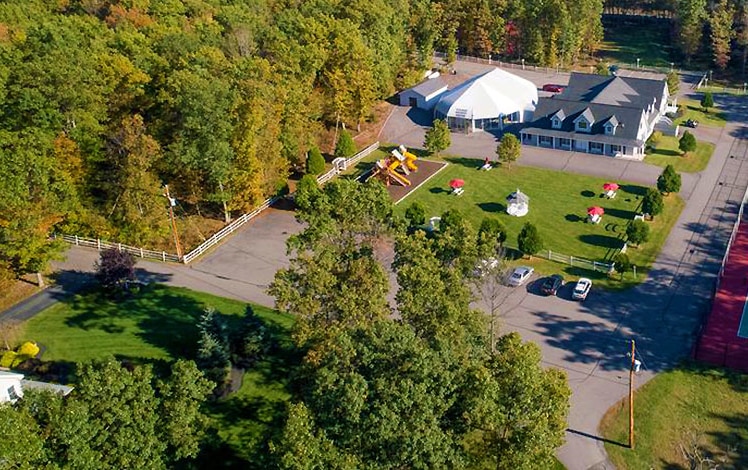 The Village at Pocono is adjacent to Pocono Raceway, which owns and operates the resort. It's a 10-minute walk from the beautiful woodlands of Long Pond Preserve, which is an Audobon Society Important Bird Area. Though it's close to the raceway, one of the main features of the resort is that it is peaceful and very quiet.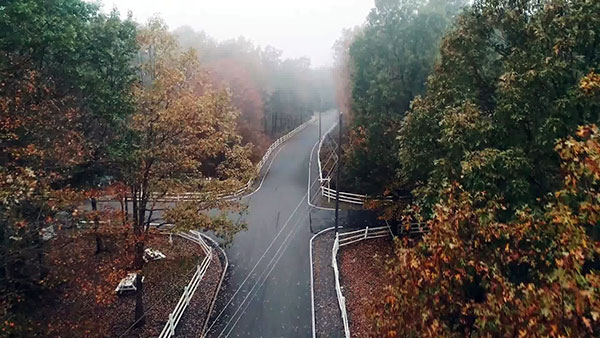 54 "villa" rooms are located in 5 separate buildings. The rooms are called villas and there's a reason for that. Every room has a private entrance. There are 1 bedroom studio rooms with a queen-size bed. The 1 and 2 bedroom rooms are more like suites, with full kitchens and dining areas. The one-bedroom includes a sleeper sofa and accommodates up to four guests. The two-bedroom sleeps up to six guests.
Amenities include a cinema, a game room, and a lounge area with a fireplace. There's a heated indoor pool, a fitness center, a tennis court, and a playground, plus a spa area with a sauna. The clubhouse has ping pong and a pool table.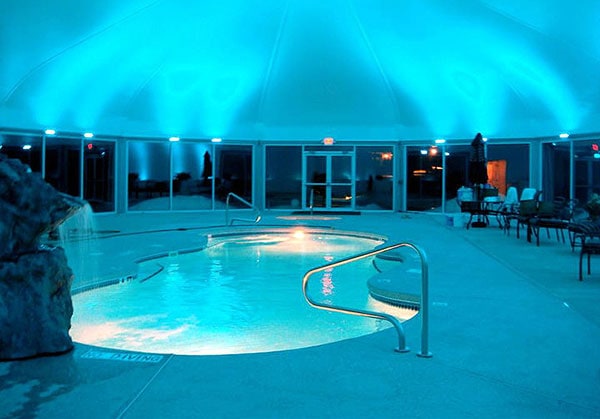 Guests can stroll about a half-mile south to Pocono Organics for groceries and cafe items.
There is a limited number of dog-friendly guest rooms. The Village at Pocono is consistently ranked as one of the best hotels in the Poconos by Trip Advisor.
The Village at Pocono offers a Ski and Stay package for Jack Frost and Big Boulder. There's a Drive and Stay package for the Stock Car Racing Experience at Pocono Raceway.
"My fiance and I went for a two-night visit to celebrate his birthday. W wanted to have a relaxing getaway and to stay somewhere different than a hotel or motel. My fiance is very picky about cleanliness also. The check-in was easy and painless. The grounds were beautiful. The room was clean and decorated nicely. When in need of items, the reception staff were friendly and accommodating. The hot tub and pool were clean and relaxing. We spent time enjoying playing pool and time in the game room. I cannot recommend this place more highly! Make sure to ask about organic farming where you can order vegetables and fruits (in season). The checkout was quick and painless. We are already planning a return trip to enjoy more of the amenities offered by The Village, as we ran out of time to do so. The place was beautiful and clean and the staff was extremely friendly! Wonderful place to stay!!"