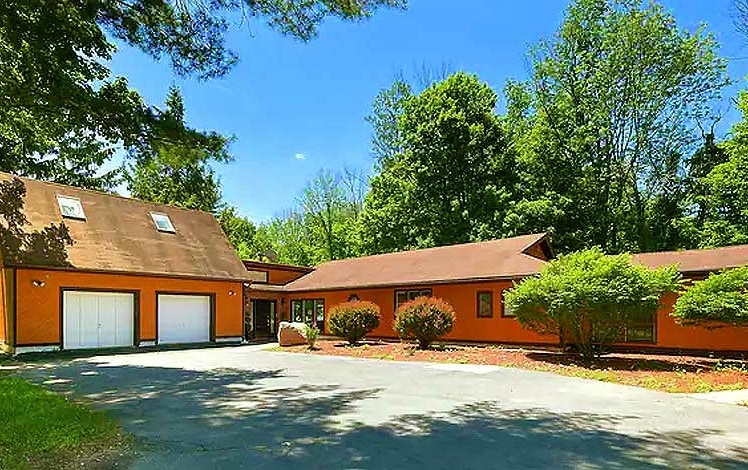 The Cresco Pool House hosts 10 guests in 3,000 newly-renovated square feet with 3 bedrooms, 7 beds, and 4 baths set on 1.5 acres with a private drive – and yes, you can Bring Fido!
Take in views of the open-concept living, dining, and kitchen area with marbled flooring, a completely renovated kitchen, an electric fireplace, floor-to-ceiling windows, and an 82″ 4K QLED television.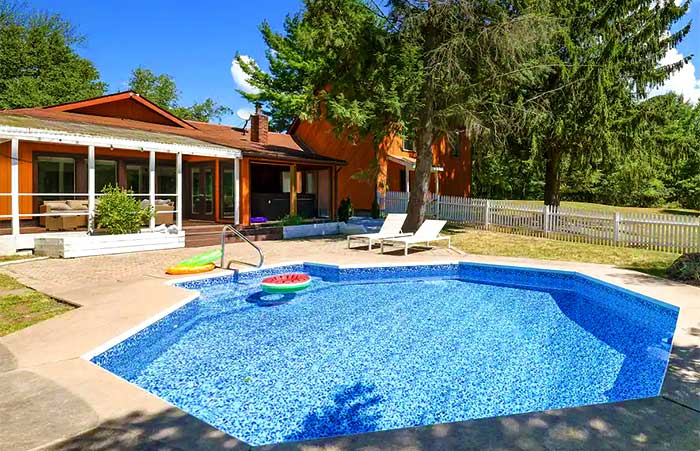 From this area, you can view the fenced-in backyard with a private in-ground pool, deck lounge, and grill. There's an enclosed spa room with a new 8-person hot tub including a lounger seat.
The 82″ HDTV comes with Amazon Prime Video, Apple TV, Disney+, HBO Max, Hulu, Netflix, and Roku.
Enjoy the large bonus room/bedroom located above the garage, which includes ping pong, a poker and game table, bean bags, and an office desk. Bunk bed with 2 full beds and 1 pull-out twin comfortably accommodates three guests but can fit up to five. The closet holds many games, including a poker set, and adult, family, and kids games. The ensuite bathroom has a single vanity and a standing shower.
The house is located close to top attractions: it's 4 minutes to Mount Airy, 13 minutes to Kalahari Water Park, 13 minutes to Great Wolf Lodge, and 14 minutes to Cambelback + Aquatopia.