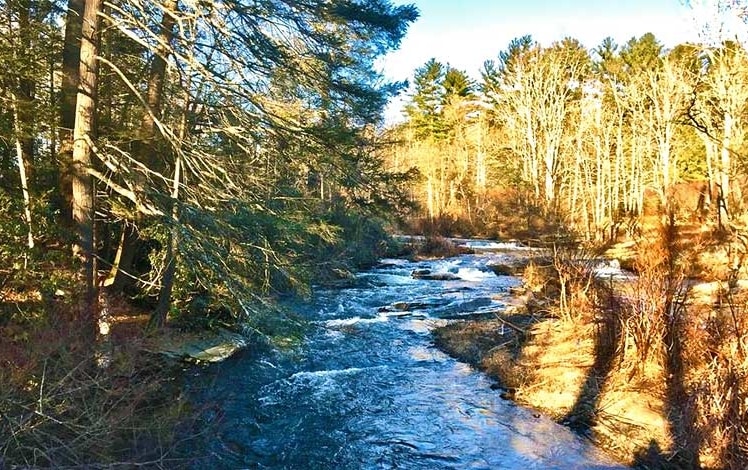 Pasold Farms Nature Preserve is 64 acres of pure nature, untouched and wild. The spring that once served Pasold Farm is beautifully preserved, and a hand-carved sign points the way. Water rises from among the roots of old oak and is tamed in a square, manmade pool.
In high summer the ferns are shoulder high and the trail is running with water. Downed logs are everywhere and mosquitos swarm in the heat. Best for visiting from October through June. Hiking is moderately difficult with one short, steep climb, and one downed trees to clamber over. Parts are wet. Wear sturdy boots or shoes.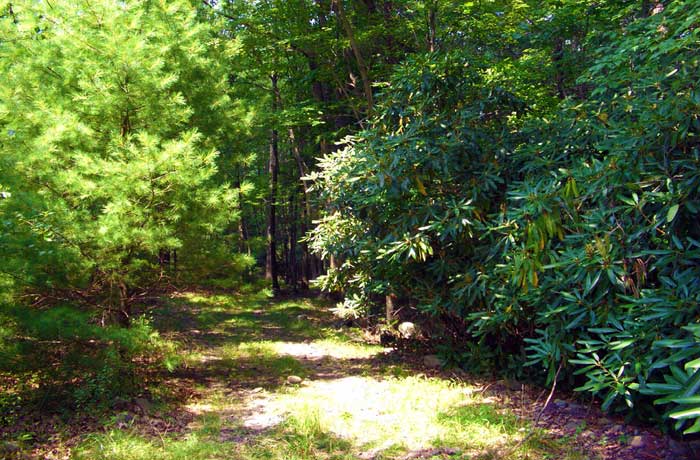 The network of trails is well marked with blue blazes. Notice the wide variety of trees, including a Black Gum (Tupelo) at the fringe of its range. As you continue, notice the ledge of bedrock scoured by the last glacier. To your left you may spy a large, multi-trunked pine which met with an equally old oak, and grew together – that's why it's known as "The Kissing Tree." Do with this what you will.
As you near the end, the trail heads downhill, ending at the road. Here you can scramble down to the rock ledges along the Creek, dip your fingers in and feel the chill of the water, but please – no swimming! Fishing is fine, and Brodhead Creek is renowned as a trout stream. A PA license is required, and you can get one online! A short walk along the Creek brings you back to the parking area.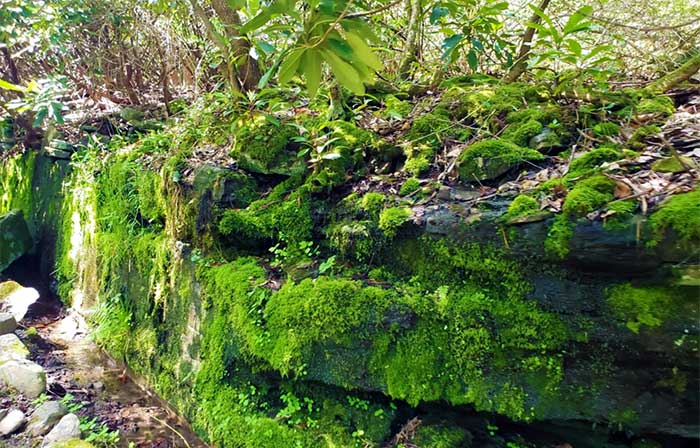 The parking area is on Pasold Farm Drive off Spruce Cabin Road in Canadensis. Take Route 447 to Spruce Cabin Road, south of the Canadensis light on Rt. 447. Go 50 feet and cross the bridge. Pasold Farm Drive is on your right. Parking for up to eight cars. The trail is blazed in blue and starts to the right of the information sign. If you continue on the road there is additional parking on the right for the Community Garden, and at the end on the left.
Pasold Farms Nature Preserve is owned by Monroe County and maintained and managed by the Brodhead Watershed Association.