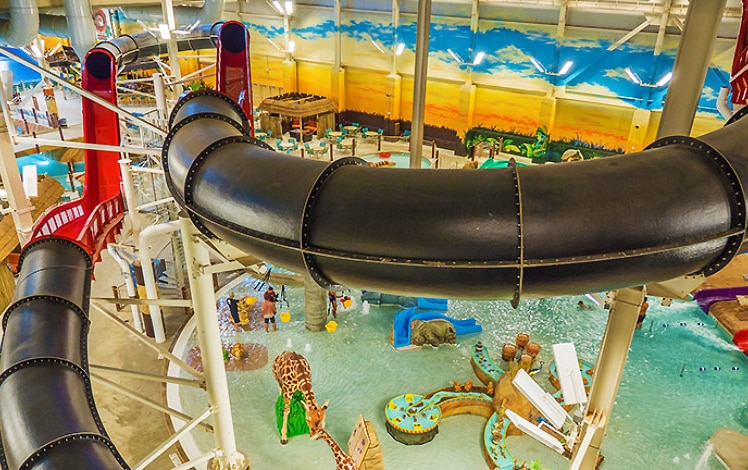 Kalahari Indoor Water Park
Brighten up those cold winter days and make the trip to America's largest indoor waterpark at Kalahari Water Park Resort. The heated complex contains 220,000 square feet of attractions, including Tiko's Watering Hole for babies and toddlers, the Splashdown Safari for older kids, and the Thirsty Turtle Swim-up Bar for parents.
This massive 222,000 square-foot waterpark is one of the largest indoor waterparks in Pennsylvania as well as the United States! There are so many unforgettable activities for the entire family to do at this indoor park that it's easy to dedicate an entire day to exploring and enjoying.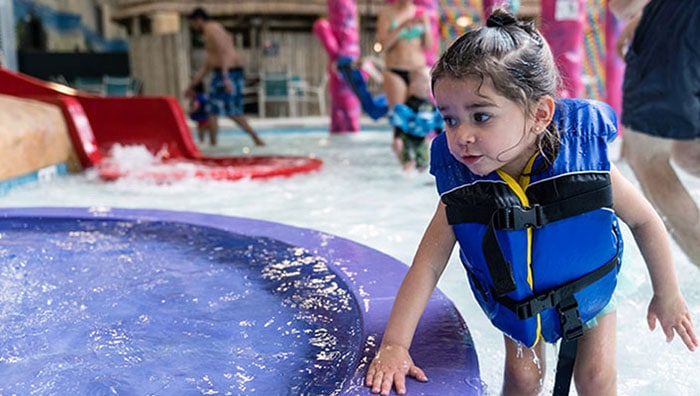 Not staying at the resort? Get a day pass. Book your passes online (way ahead of time) and guarantee your admission. A bajillion rules here – make sure to read them all! A tip from us: bring your own towels. You can rent them from the park, but why not save the money and buy some gold bars instead? (Towel rental is on the expensive side.)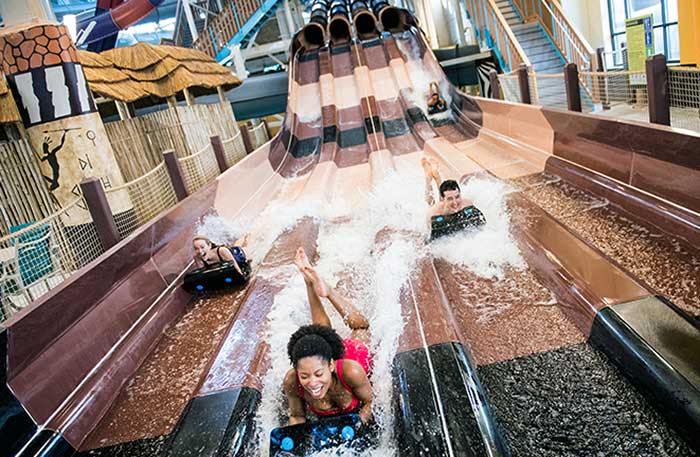 But wait, there's more! Whether you're staying at Kalahari Resort or buying a day pass, you'll find a whole lot more stuff to do besides the water park attractions. There's mini-golf, a 30,000 sf arcade, mini-bowling, a movie theater, and more. You can use all of the indoor and outdoor resort attractions, so long as you pay for them. It's a sweet deal.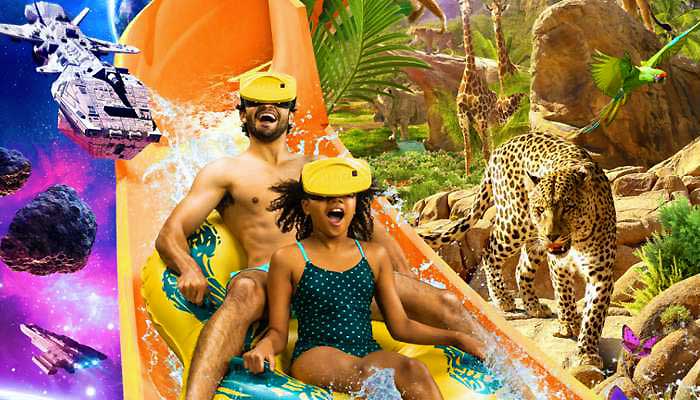 You can also eat at any of three full-service restaurants, three bars, a pizza place, several sandwich shops, sweet shops, a coffee bar, and more They're quite expensive. It's a quick trip (8 miles to Tannersville) to old-fashioned drive-in restaurant Gabel's Ice Cream and Fast Food, or the equally terrific Zack's Taco Shack for a fun outing that's easy on the wallet.
Philly and New York City are just 2 hours by car from Kalahari. Want to enjoy the great outdoors and still have fun in the water park? Day passes are available for Kalahari's outdoor water park which is open from Memorial Day through Labor Day.