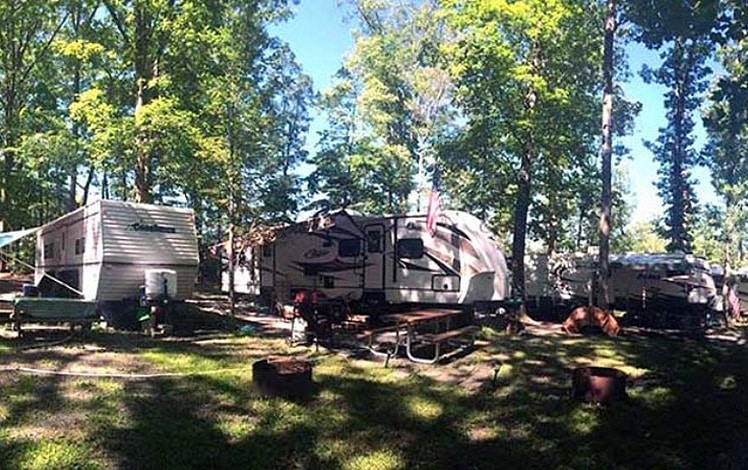 The largest of Lake Wallenpaupak's campgrounds, the Wilsonville Recreation Area has 160 sites along the reservoir's eastern edge, just to the southeast of hiking trails at Shuman Point Natural Area and Beech House Creek Wildlife Refuge. Shuman Point Natural Area has a 3-mile trail in the woods near the lake.
In addition to the standard campground amenities, Wilsonville has an RV dump station and children's play area. Also adjacent is a public beach operated by Palmyra Township that's open from July 1 to Labor Day and is the only part of the lake where swimming is allowed.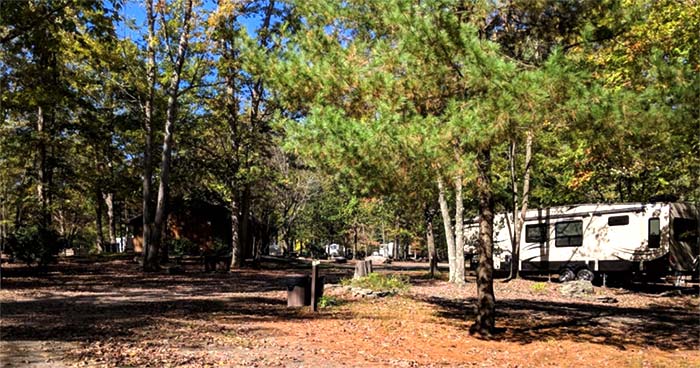 Campers have access to electricity, coin-operated washing machine, dryers, and hot showers. This area has a general store, dock rentals, gas dock, launching ramps and picnic area.
Slip docks are available for rent; boat sewage holding tanks can be pumped out for a fee.