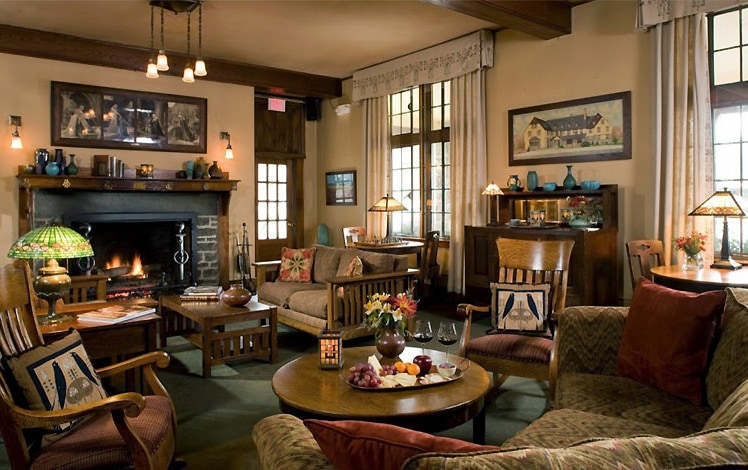 The Settlers Inn is an authentic 1920′s Arts & Crafts Lodge at the gateway to Main Street in Hawley, Pennsylvania, the small downtown that serves the Lake Wallenpaupack region. This historic hotel has all of the comforts of a bed and breakfast, with the added convenience of a full-service farm-to-table restaurant and tavern.
All rooms feature private baths, telephones, WiFi, robes, hairdryers, and flat-screen cable TV. Most rooms feature fireplaces, Jacuzzi tubs, and work desks.
The Settlers Inn offers guests a wealth of quiet, simple comforts–overstuffed chairs by an enormous bluestone fireplace, benches on the lawns by the Lackawaxen River, sunny stone patios, and summer gardens. Casual dining is offered on the shaded deck overlooking the herb and flower gardens.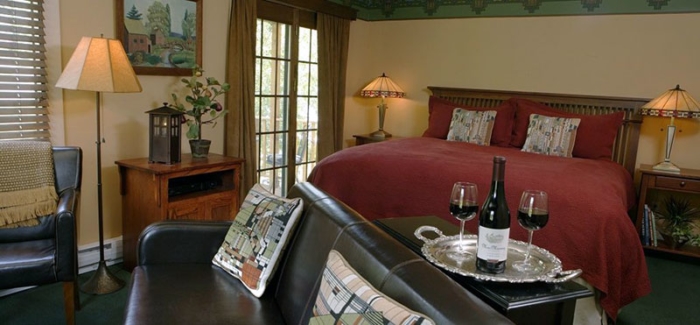 Walk out the front door to the Bingham Park and Riverwalk Trail to the inn's sister property, Ledges Hotel. As a guest of Settlers Inn you are invited to relax on one of the many decks and surround yourself in the natural beauty of the waterfalls and gorge. From there you can walk to Cocoon Coffee House and The Hawley Silk Mill.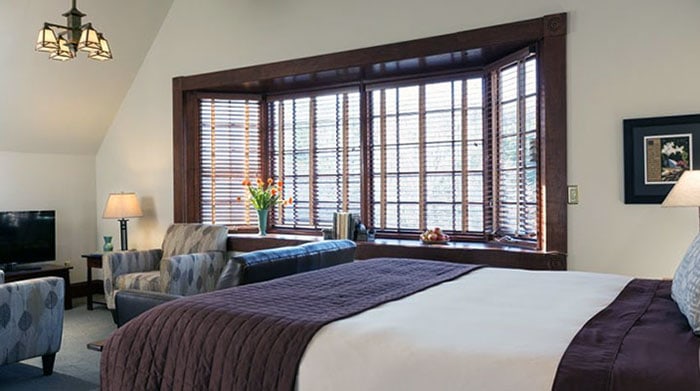 Minutes away are Lake Wallenpaupack, the Upper Delaware River, and state parks and forests. The Inn will guide you to nearby places for antiquing, fishing, canoeing, rafting, swimming, boating, sailing, and hiking. Other seasonal activities nearby include golf, tennis, bicycling, downhill and cross-country skiing, outdoor music concerts, and summer theatre.
The quaint and comfy Arts and Crafts Welwood Bungalow is available for short stays or long term rental. It is completed by a front and back porch, a backyard fire pit, laundry facilities, and a garage. Concierge service is available.