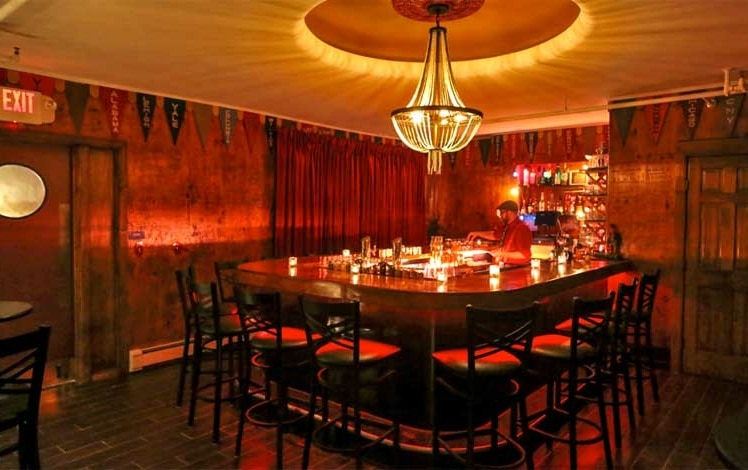 Varisty Room Speakeasy is behind the iconic Tom Quick Inn. Enter through the alley – you'll know it's open when the red light is on. Here you'll find a staircase illuminated by a warm red glow. The vibe is cool and unpretentious, and fantastic cocktails and modern fare await.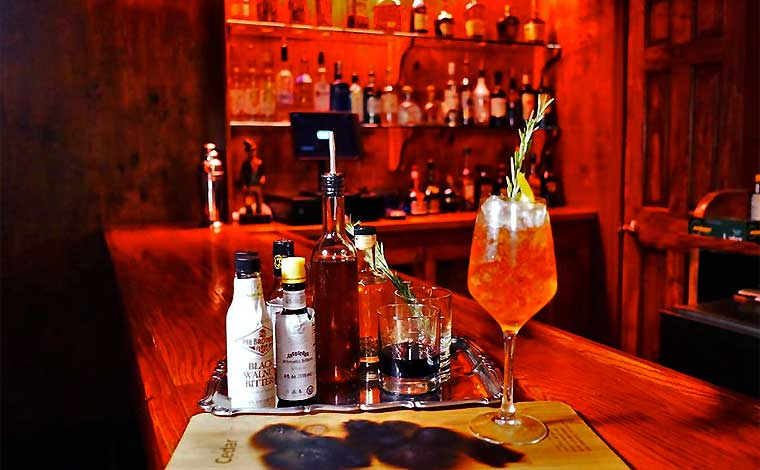 Cocktails are important. They use fresh juices, house-made syrups & tinctures, and hand-carved ice.
Varsity Room Speakeasy welcomes you to take a step back in time when prohibition created an underground bar scene known as the speakeasy. Enjoy signature cocktails such as "Smoked Old Fashioned" in a room in which you share history with many famous American figures who once frequented the bar in the the past. You might even see a few past American presidents names carved into the wall.
It's open Wednesday and Thursday from 6 pm to midnight. Check their social media for special events.