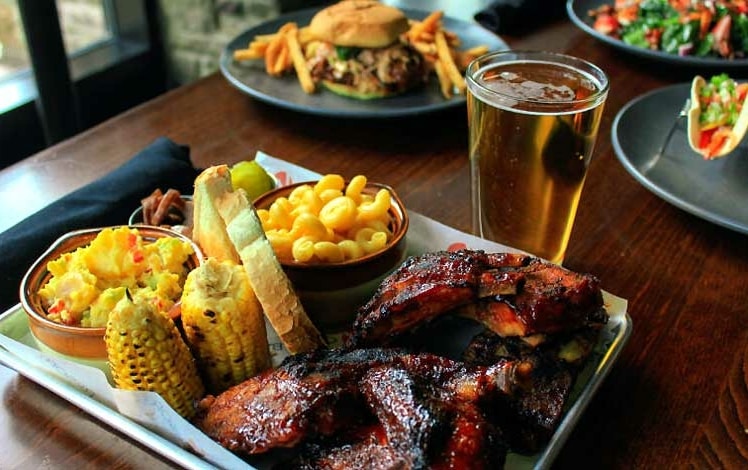 Trails End Pub & Grille at Camelback
Trail's End is located in the Camelback Resort's main hotel at the base of the mountain, so you can watch the skiers as you eat. They have live music on the weekends, cozy outdoor firepits, and mountainside views.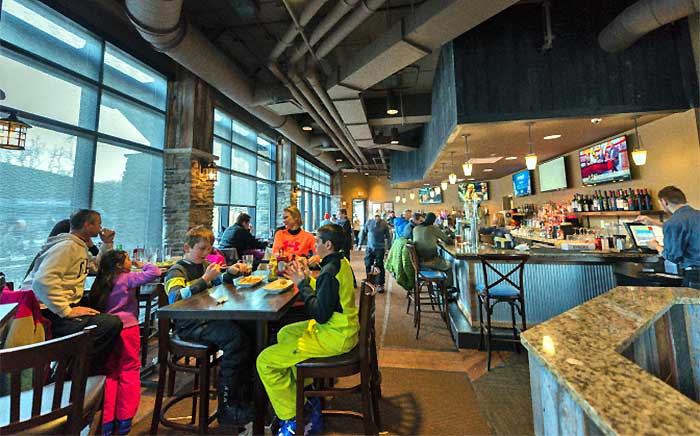 It offers American grub and cocktails. They've got a few craft beers and a wine list. Specialty drinks include an Orange Crush.
The menu is casual bar-type food with tacos, wings, sandwiches, and a burger. Entrees include Steak Frites and rack of ribs. Good a family bonfire session.
Overall, diners rate the staff as great, the food, not so great.
From inside the hotel follow the 2nd floor hallway to the far side elevators, and take those elevators to G2.