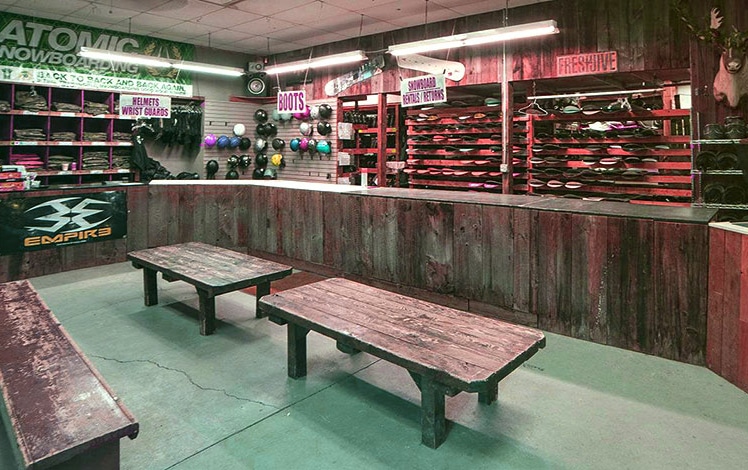 Alpine Ski Shop
Friendly techs located at the base of Camelback Mountain carry all of the gear you'll need for a day on the slopes. Stop in on your way up the mountain to rent or buy top-of-the-line skis and snowboards.
You can rent ski wear like jackets, pants, boots, and even accessories like wrist guards and child harnesses.
Alpine offers convenient online ordering and multi-day rentals. Be sure to reserve your online order 24 hours in advance, or take a chance and just stop in.
Pop into the next door Zack's Taco Shop for a great, fast lunch.