Llama Ice Cream is small-batch artisanal ice cream, gelato, and sherbert made of all-natural ingredients. This ice cream is special. So special, in fact, that it was named in a New York Times article about the 4th of July as one of a dozen shops in the U.S. "worthy of the fireworks."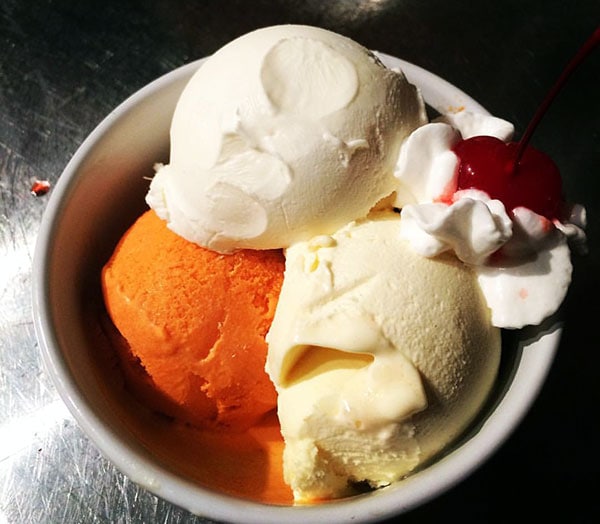 40 flavors from your favorite old friends (strawberry, butter pecan, coffee, chocolate, and 20 more) to exotics like Tamarind, Chirimoya, and Guanabana. If you're in the mood, grab an espresso iced coffee. It's as super good as their ice cream.
Philly Mag says "Llama's scoops are diabolically creamy, but what really sets them apart is flavor. Don't miss the stuff made with fruit from founder Julio Amenero's Peruvian homeland: cherimoya, soursop, and the caramelly, maple-y lucuma, a.k.a. Gold of the Incas." It's located just next door to their other restaurant, the equally lovely Inti Peruvian Cuisine.
Sorbets are made with real fruit and freshly squeezed juice and are 100% natural. Strawberry, orange, lemon, and lime are joined by mango, kiwi, and wildberry. Lactose and sugar-free options here, too. Prisa! (Hurry!)
"Llamas are noble animals. They were essentially important in the life of the Incas, ancient settlers of the Andes Mountain Range. They could adapt easily to the rugged geography of those mountains, and ravines. Llama is the path where I come from and my path ahead."– Julio Amenero, Owner, Llama Ice Cream