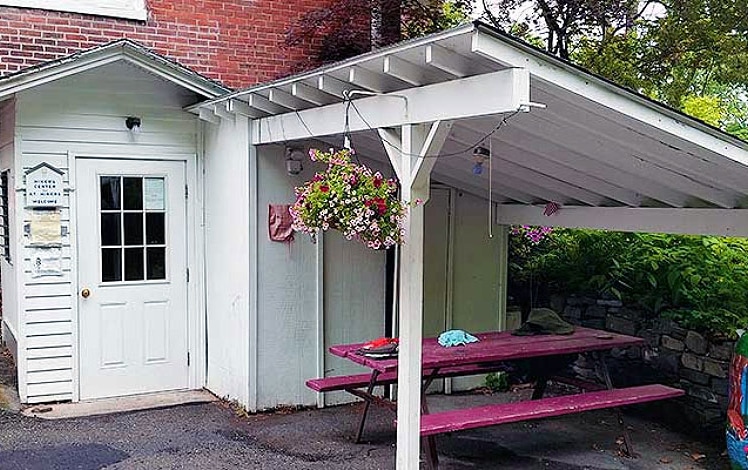 Church of the Mountain Hostel
Church of the Mountain Hostel is the oldest hiker hostel on the Appalachian Trail. It is located in the sweet town of Delaware Water Gap, which sits atop the trailhead. It has a dozen bunks, or you can tent on the property. There's a shower, lavatory, and sitting room. A three-sided outdoor building has a picnic table. There is a post office located next door.
The Church of the Mountain is just steps from the oldest continually operating jazz club in the U.S., The Deer Head Inn, and across the street from the Antoine Dutot Museum.
At Church of the Mountain Hostel, the first night's stay is free, maximum stay is two nights.
"Our first mission began in 1976 when the church opened a hostel for through-hikers on the Appalachian Trail. We are the oldest hostel on the trail, welcoming foot-weary hikers from around the world. We are not open to people with car support, scout groups, tour groups, or short-distance hikers, but for those making the long trek, we offer many different kinds of support. We have a bunk room, shower, lavatory, and sitting room inside and a three-sided shelter called Matt's Place, on the property. The first night is free. Stays are limited to two nights unless an emergency exists. Then the Pastor's permission should be sought. The church has a strict no alcohol, no illegal drugs policy."