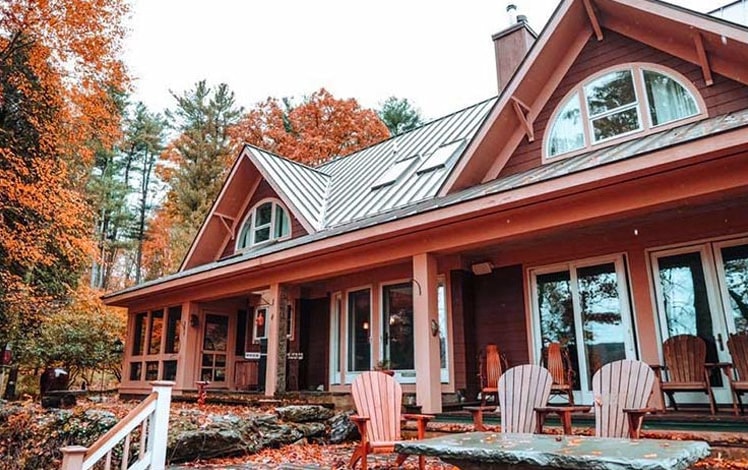 Santosha on the Ridge B&B
Plan your getaway to this sanctuary to relax and rejuvenate your mind, body, and spirit on the edge of the Delaware Water Gap National Recreation Area. The views of the Delaware National Recreation Area and the Delaware River are breathtaking. Santosha offers four inviting bedrooms with private baths. 3 rooms and 1 suite feature European duvets, high-quality linens, high-end toiletries, and plush bathrobes.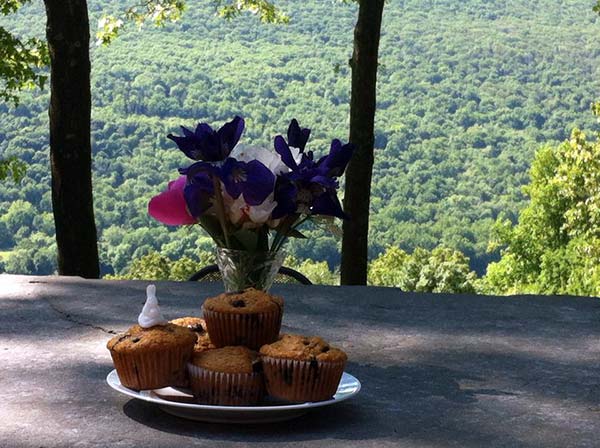 The Naturescape is a wing of the main building overlooking the pond with a private entrance, fridge, teapot, and microwave. A full, organic breakfast is free, as is afternoon tea with homemade cookies or pastries. There are a communal TV and fridge for guests' use, and yoga equipment and books are available. Children over the age of 10 are accepted
This secluded B&B is 5.1 miles from Marshalls Creek and 11.3 miles from Bushkill Falls.