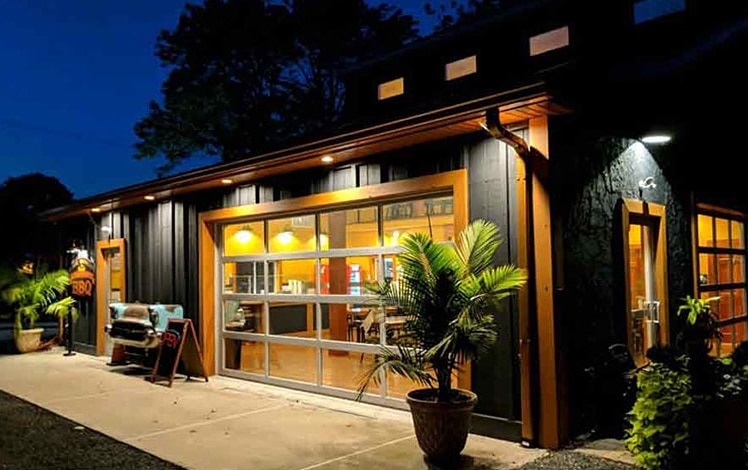 Joe Bosco Authentic Smokehouse
Joe Bosco Authentic Smokehouse, along a very small strip of shops and bars, is the place to go in the Delaware Water Gap for juicy brisket, pulled pork, and an array of specialty sandwiches that always hit the spot. On a warm day, the outdoor patio at Joe Bosco's is a lovely place to sit and eat. Just don't forget the hush puppies.
We're talking brisket (including burnt ends), pulled pork, St. Louis ribs, and smoked chicken, plus classic sides like baked beans, potato salad, and cornbread — the works.
The place is casual and relaxed. Pick up your meal at the counter and then set yourself down at one of the rectangular tables. Meat is Prime and organic.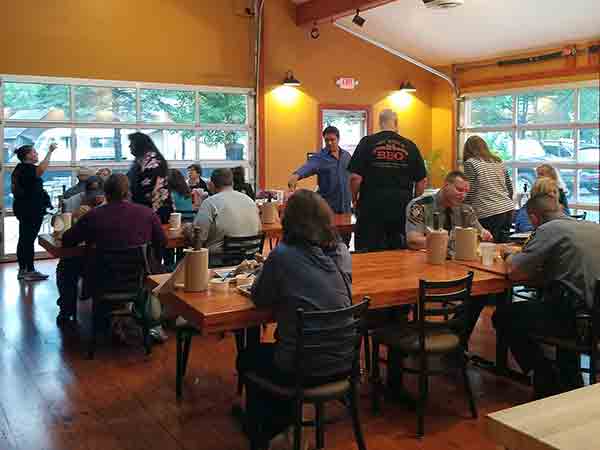 Everything is homemade from scratch with the freshest ingredients and all Prime meats, Bell & Evan Chickens, proprietary smoked burgers and sausages, and Duroc pork. As of 2019, Joe Bosco is a seasonal operation, and open from April through October.
Menu options include a half-pound of brisket or pulled pork, or a half or full rack of St. Louis ribs or local Bell & Evans chicken. Sandwich choices are pulled pork, brisket, smoked burger or sausage.
Sides include mac 'n cheese, baked beans, coleslaw, potato salad, Brussels sprouts, hush puppies, hand-cut fries, corn on the cob, and cornbread. Meats and vegetables are supplied by local farms.
Grab a dessert or a cone from their ice cream window.
Open Friday, Saturday, and Sunday only in the winter. Call first to check!