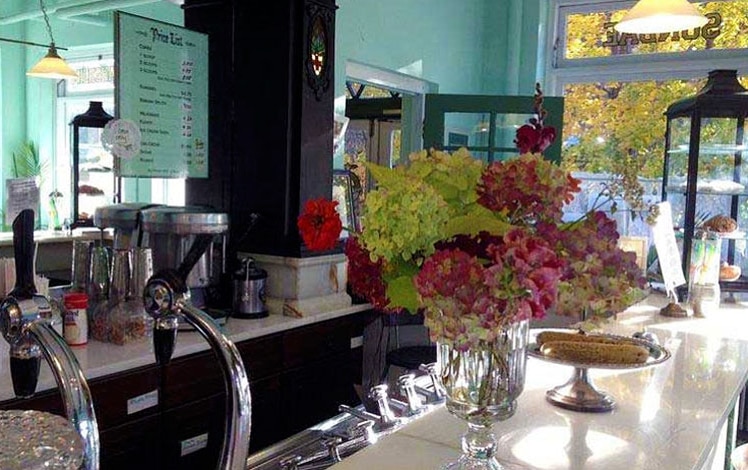 Zoe's Ice Cream Emporium is a charming and authentic ice cream parlor circa 1906 with an old-fashioned menu to match. Zoe's evokes the turn-of-the-century atmosphere of the original with its marble countertop, oak and stained glass wall mirror, soda-fountain fixtures, and bent-wire chairs.
Call to check their fall, winter, and spring hours.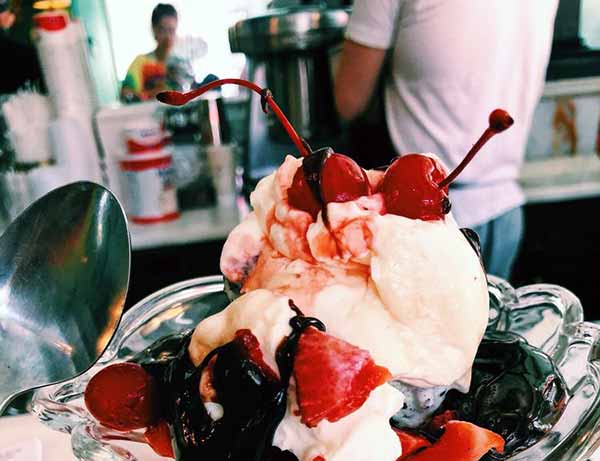 Stop in for a sundae, banana split, or an egg cream. Zoe's also serves lunch daily. The ice cream menu includes scoops in a dish or wafer cone, sundaes, banana splits, ice cream floats, milkshakes or malteds, waffles with fruit and ice cream, and the toppings that make an ice cream parlor – hot fudge, wet walnuts, marshmallow, caramel, pineapple, and whipped cream.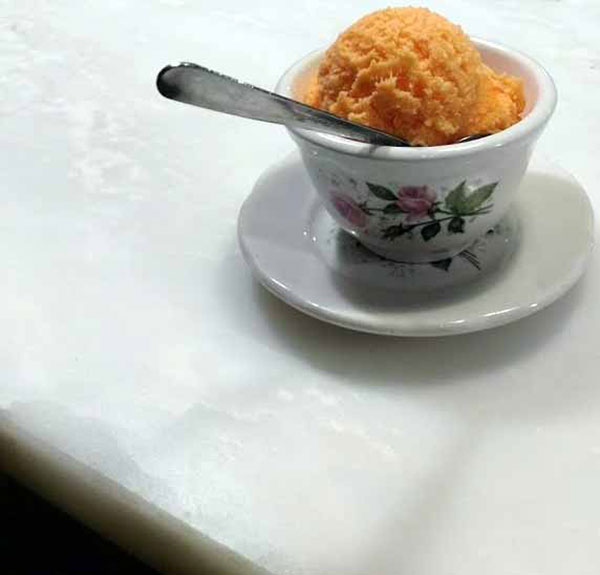 Try a scone or a slice of banana bread, a tuna salad or melt, B.L.T., or club sandwich. Hot dogs, grilled cheese and chili with all the toppings round out the lunch menu.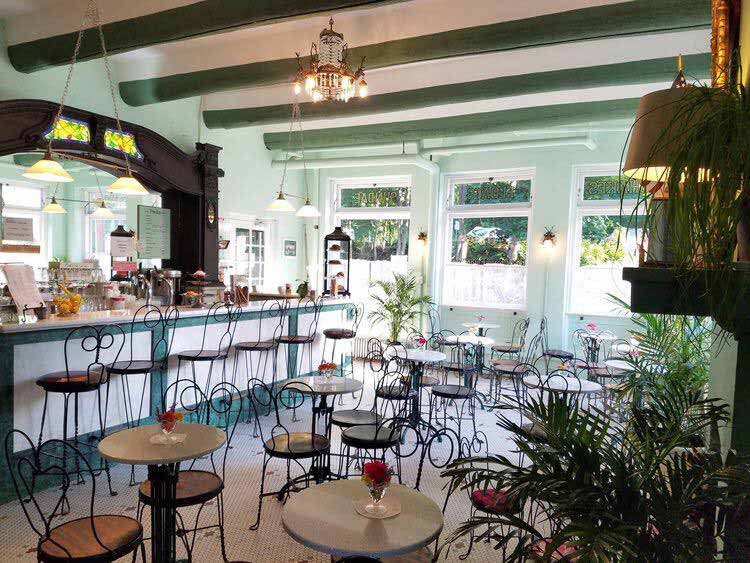 'A large group of friends and myself came in five minutes before close after an exhausting hike up to Mt. Minsi. Despite this, the gentleman behind the counter served us all cordially and patiently well past the shop's time of closing. The ice cream was delicious and the atmosphere was fun and charming. I'll definitely be back!"