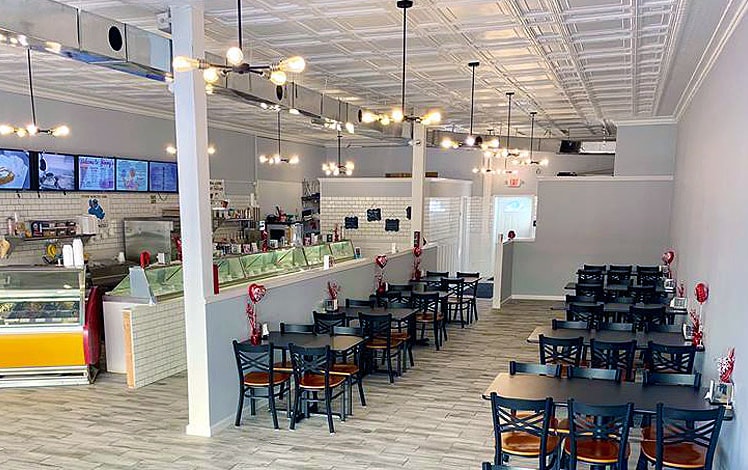 Jimmy's Ice Cream Eburg is the latest addition to this mini-chain of local family-owned and operated ice cream parlors. Soft-serve yogurt, frozen yogurt, Italian ices, and slushies. Flavors change seasonally. Banana and hot fudge sundaes are a specialty, along with homemade waffle cones and waffles.
Prices are reasonable and service is quick and friendly.
"We love it here! So many different choices of gelato, ice cream, sherbet, and vegan options. Everything has been fresh and delicious. Staff is always super friendly and patient. We live nearby and couldn't be happier that this gem is so close."

"Wow! We must've visited this place more than 20 times. We just love this ice cream place. Lots of selections to choose from. They even have a vegan ice cream. Staff are very friendly. The bathroom is clean. I highly recommend this place!"
Jimmy's Ice Cream in Stroudsburg is the original!