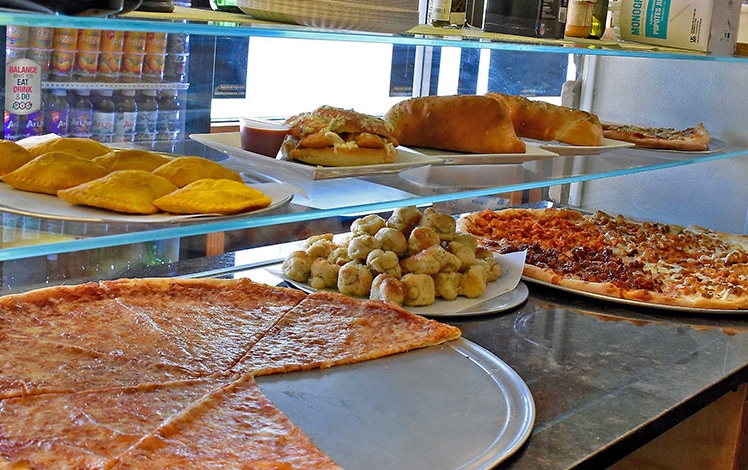 Guiseppe's Pizza and Pasta
Guiseppe's Pizza and Pasta is a strip-mall mall pizzeria known for giant slices. Beer to go. Subs, cheesesteaks, stromboli, calzone, pasta, and Italian entrees.
They've got pepperoni, spinach, and vegetarian rolls, shrimp diablo, chicken parm, chicken Marsala, and more. There are hot subs and wrap, cold subs and wraps, raviolis, and salads. There's a kids menu, too!
"I ordered the Sicilian, absolutely delicious. Reminds me of New York City pizza. Thick crust, delicious sauce and cheese. The regular slices are huge like slices I remember from the Bronx growing up in New York."

"This is our go to pizza spot every time we visit the Poconos. Coming from NYC, I'd say Guiseppe's Pizza and Pasta does a great job of making pies and you'll get exactly what you'd expect in a slice. I'm also a fan of their heroes.My favorite item was their cheese slice on its own because it's oversized vs the typical large slice you'd get in the city. Very reasonably priced – come here if you need a break from cooking!"

"Stopped by on the way back from Bushkill Falls. A nice little place for a quick bite and located away from all the over-priced restaurants. Seems like a family run restaurant. Food was good and sure to please. I had a HUGE burger that I ate in guilt after the lovely red trail hike at Bushkill Falls. If you're in the area, this place can save you some money, especially if you're traveling with family. Happy Summer!"