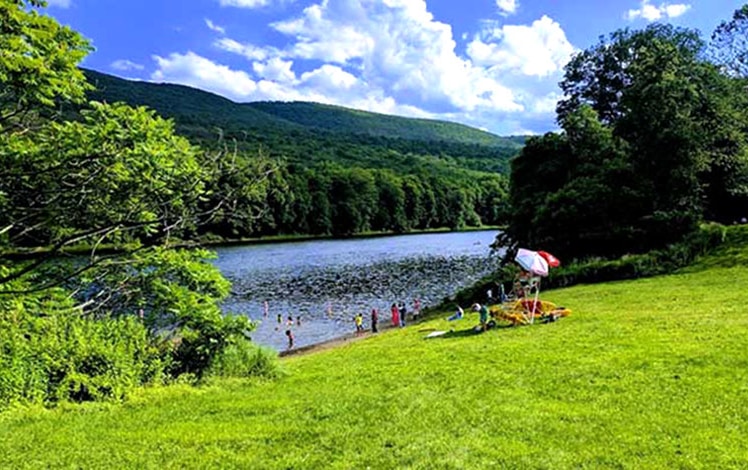 Smithfield Beach
It's all about the view. Smithfield Beach is one of 3 "beaches" in the Delaware Water Gap Recreational Area. The other two are Milford Beach, just south of Milford, and Turtle Beach on the New Jersey side of the park. Smithfield Beach is located on the southern end of the DWGNRA, 7 miles north of the town of Delaware Water Gap. Sandy beach with picnic areas, a pavilion, restrooms, a boat launch, a canoe launch, and access to the McDade Recreational Trail.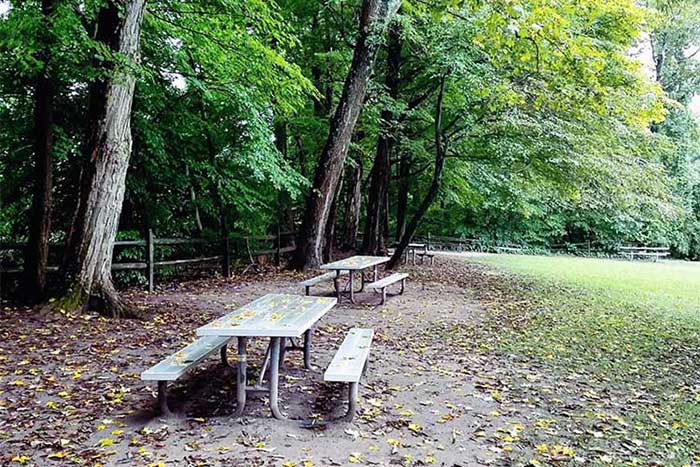 Be aware that this is not much of a beach, just a small strip of sand at the edge of the grass on the shore of the Delaware River. You can take a dip, but the water is muddy. Great place for picnicking and launching your kayak or canoe.
Lifeguards are on duty weekends from mid-June through August. Picnic and restroom facilities are also available at the beaches. Grills are not provided; personal grills are permitted. Alcohol is not permitted.
You can grill and use a picnic table in the trees and enjoy the sound of the river and the beautiful view. Notes: it's jammed on summer holiday weekends, and you must bring your own grill. The picnic area is lovely, and grilling is allowed, but bring your own grill! Finally, no cell phone service.
There is a small admission fee charged by the carload. Walk-in and pay a buck. Pets are not allowed on the beach from Memorial Day to Labor Day.