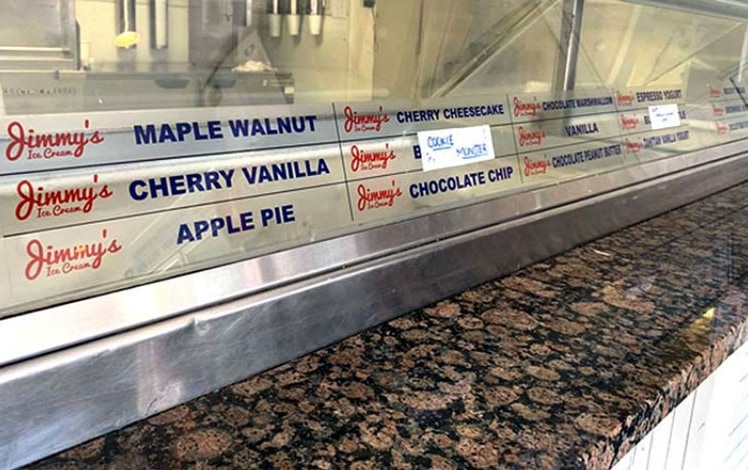 Jimmy's Ice Cream and Creamery
Jimmy's Ice Cream and Creamery is a local family-owned and operated ice cream parlor added on to the front of an old farmhouse on West Main Street.
They serve their own homemade ice cream: hand-dipped, gelato, soft-serve yogurt, frozen yogurt, Italian ices, and slushies. Flavors change seasonally. Banana and hot fudge sundaes are a specialty, along with homemade waffle cones and waffles.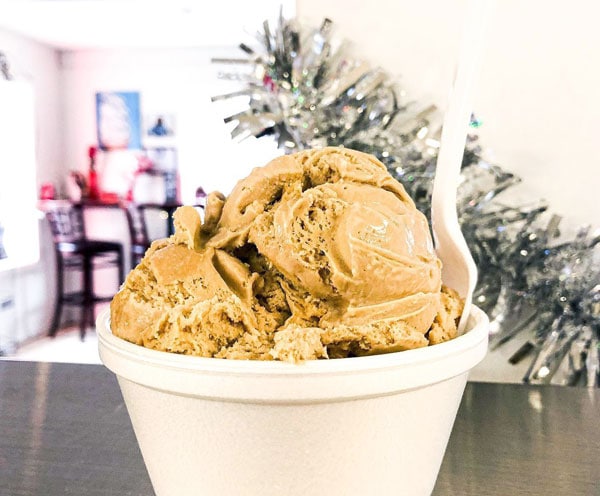 Speaking of waffles – Jimmy's Ice Cream is dropped into, onto, and sandwiched in between every permutation of freshly-baked waffle, waffle cone, and waffle bowl on the planet.
Jimmy's Ice Cream has lots of seating and the long lines move fast. Up for a fun roadside stand experience? You'll find it at Jimmy's other joints, including Gabel's Ice Cream & Fast Food in Tannersville, and at Jane's Ice Cream & Eatery in Snydersville.