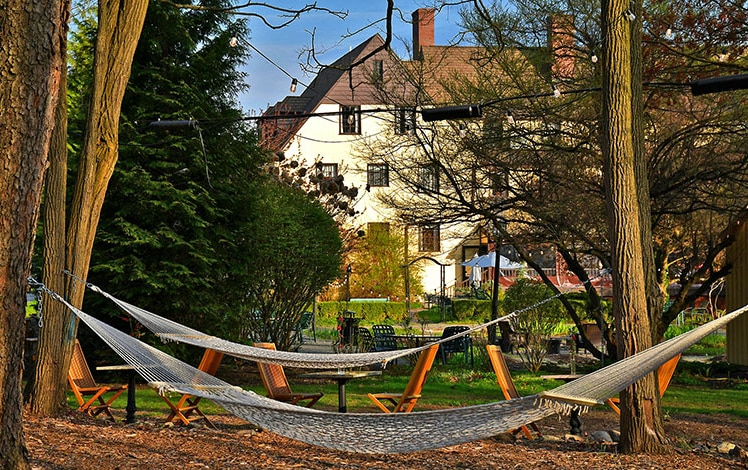 Grant's Woods is here to accompany service in the dining room, outdoor dining on the deck, and garden-side tables, and the Settler's Inn dining rooms.
It's a woodsy bonfire area lit by sparkling string lights with private dining cabins.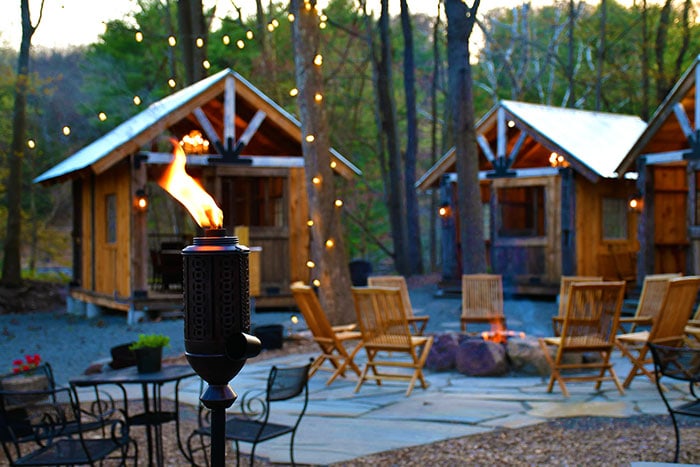 Located between The Potting Shed and the Lackawaxen River, the area boasts posh picnic cabins, hammock chairs, an oversized fire pit, and wicker furniture for lounging. Strings of overhead party lights, gravel paths, and quaint cabins create a magical forest atmosphere.
The private setting in a native woodland environment serves multiple purposes. Guests to The Settlers Inn can find a secluded spot in the shade to relax in the hammock or soak in the scenery from a well-placed bench. The picnic cabins may be reserved for a private dinner party for up to 10 people. Guests may choose from three menus.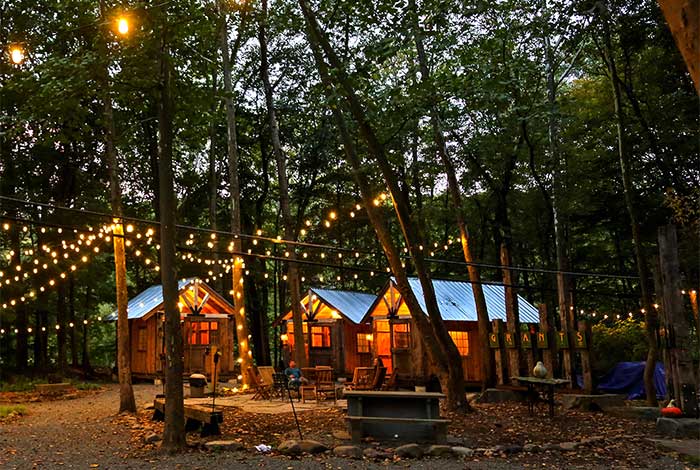 Reservations for private dining in the woods are required, but feel free to explore or enjoy a drink back there. Immerse yourself in the outdoors with Picnic Cabins in Grant's Woods. They can be reserved by calling.