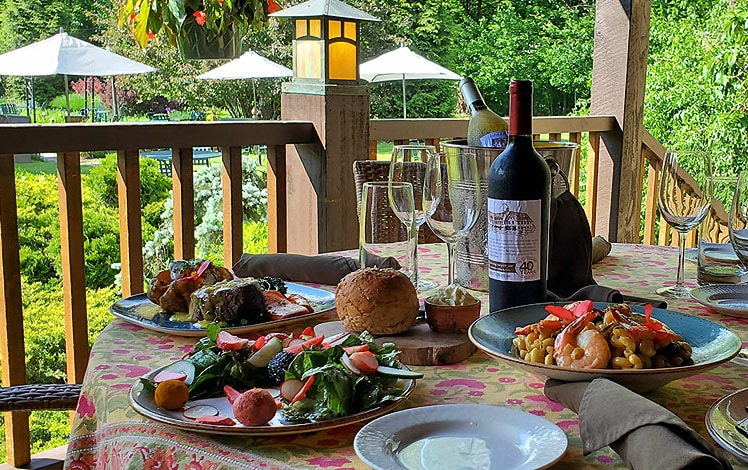 Dining Room at Settlers Inn
The Dining Room at Settlers Inn emphasizes farm-to-table menus shaped by the seasons, farms, and producers of the region. The dining room has a kind of upscale country feel with Mission-style furniture and settings. It's very pretty, and service is elegant. Breakfast, weekend brunch, and dinner.
Philly Mag says "You know the fine-dining scene in Philadelphia, and this is very much that. Candle-lit. Blazer-­filled. The food and drinks are exceptional, but it's the old-school atmosphere that has us wanting to return. Well, that and the glorious open-air dining cabins nestled just beyond the flower gardens out back."
A cellar of interesting and value-oriented wines joins the beer list that features regional and international craft brews.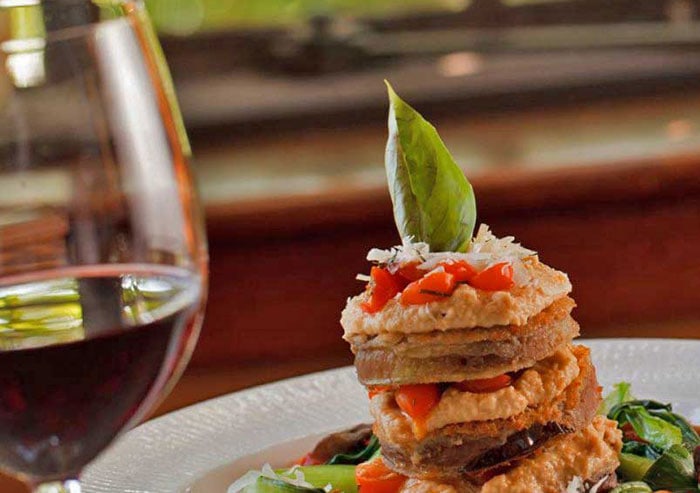 "Our entire family (75+ people) spent the last 5 days at Settlers Inn for my sister's wedding. What a stunning and special place! Food was excellent. We can't wait to visit again. Thank you for the incredible memories!"–Kristi Miller Blackburn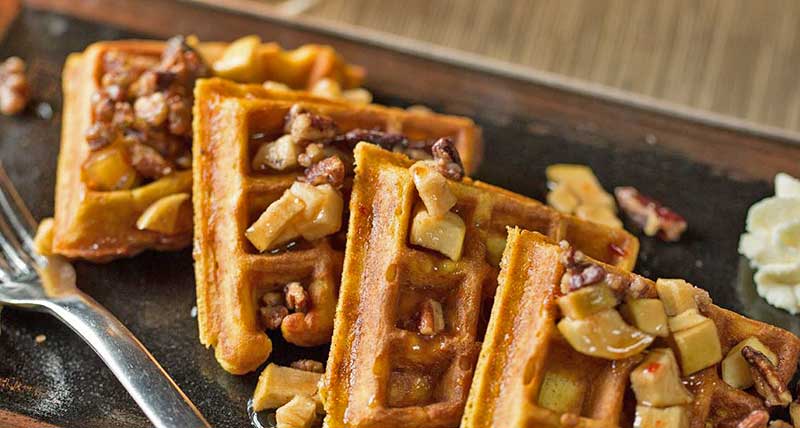 You can view the breakfast, brunch, tavern, and dinner menus here.
The deck overlooks the gardens and grounds and in season shows off an assortment of flowers, trees, and shrubbery.
"A charming country inn whose dining room exudes warmth and hospitality. Live piano music seals the deal. Food always good. Service first rate. Pricey, but you get what you pay for. The best restaurant for miles around."