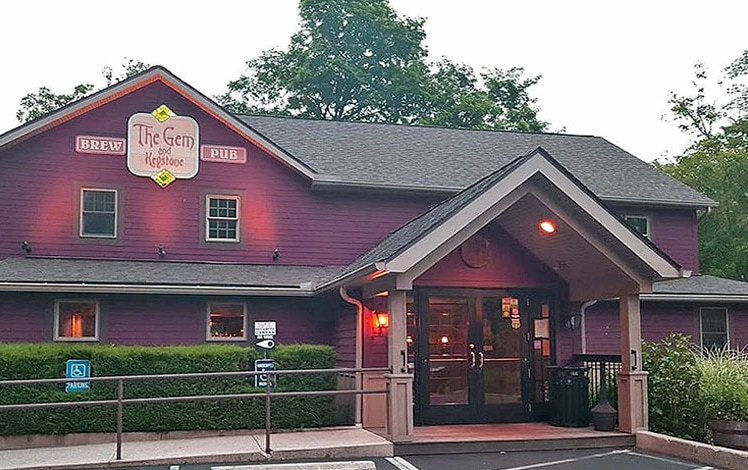 Gem & Keystone Brewpub is one of four dining options on the premises of The Shawnee Inn and Golf Resort. The brewpub is the home of Shawnee Craft beer. Ales and lagers are brewed on the premises, and seasonal beers are part of the beer menu in this big old barn of a restaurant with a ding room, a deck, and a patio under the deck.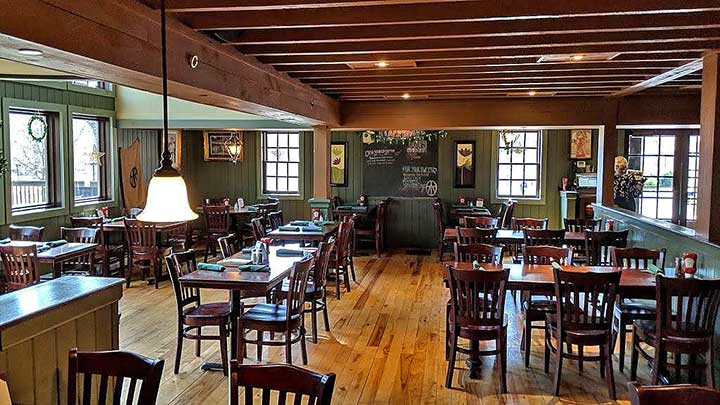 The lunch and dinner menu offers French onion soup, chili (both meat and vegetarian versions), salads, wraps, and sandwiches. Dinner entrees include crab cakes, pasta and meatballs, and pan-seared trout. The wood-fired grill is put to work on burgers, steaks, a pork chop, and wood-grilled salmon. Daily blackboard specials feature a variety of tacos and quesadillas. Grab a growler to go when you're done.
Hours may vary by season, so give them a call if you're nearby in the wintertime.