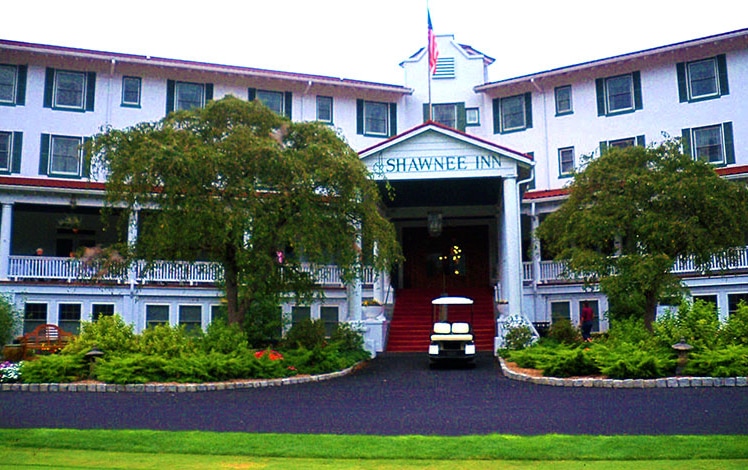 The Shawnee Inn and Golf Resort
A river runs through it. The Shawnee Inn and Golf Resort has occupied 250 acres of private property nestled on the banks of the Delaware River since 1911. The historic charm of the inn is matched by the beautiful mountain scenery of the 70,000-acre Delaware Water Gap Nat'l Rec Area (DWGNRA), in which its located.
Note: This resort is NOT Club Wyndham Shawnee Village! This is the original 1911 Shawnee-on-Delaware resort.
The Main Inn has 80 guest rooms in a variety of configurations including two double beds, one queen bed, one king bed, a double suite, a king suite, and a king Jacuzzi suite. Each guest room boasts the comforts of home in an old-world setting.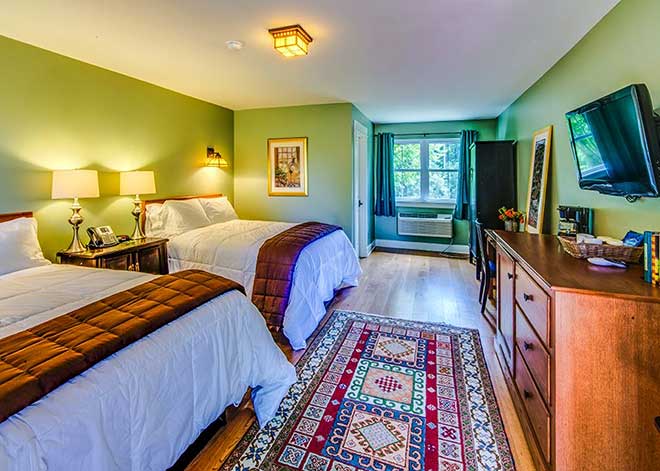 Sharpen your swing at the Tillinghast Golf Academy, enjoy a Shawnee Craft brew in the taproom, along with their wood-fired Neapolitan pizza. Sample honey from the resort's own beehives. Lodging styles include the main inn, cottages, and even Glamping on the Wild and Scenic Delaware River.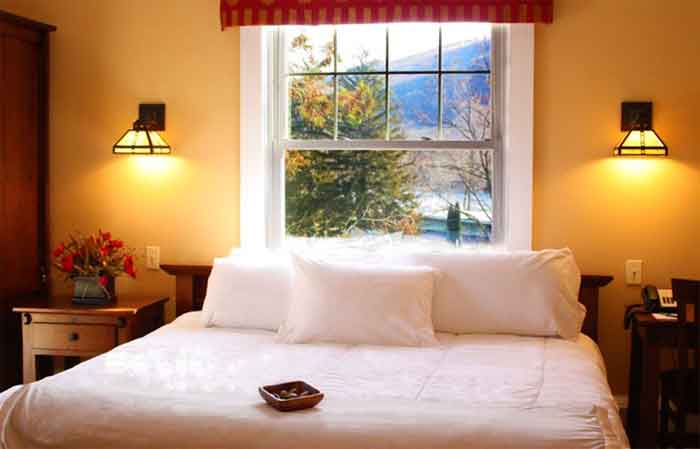 The Inn has it's charms and gorgeous surroundings, but it is old-fashioned and doesn't have all of the conveniences you might expect from a resort. If you can deal with smaller than expected rooms and the creaky floors of the main inn, you'll be fine. We think the creaky floors are charming, really. There are cottages surrounding the inn that are spacious and quite beautiful inside.
We just love this review from a traveler from the UK, which sums it up rather nicely:
"Stayed in the main part of Shawnee last week, in one of the non-refurbished rooms. I just loved it, yes there was a tiny bit of peeling wallpaper but so what. The bed was super comfy, the bath and shower great, good quality sheets and towels. A real fire in the library area, comfy sofas, range of books to suit all tastes. Great hot tub, good pool, small but adequate gym, and fantastic views. And the music! Love those easy listening 1950s/60s sounds. The golf is great and the staff utterly charming. The place is lovely."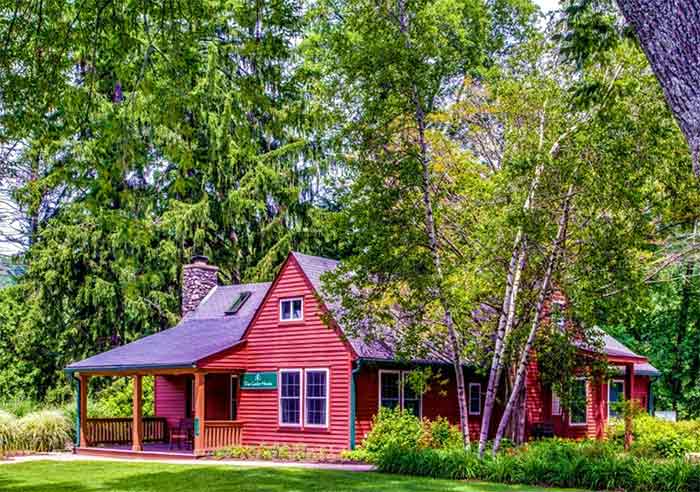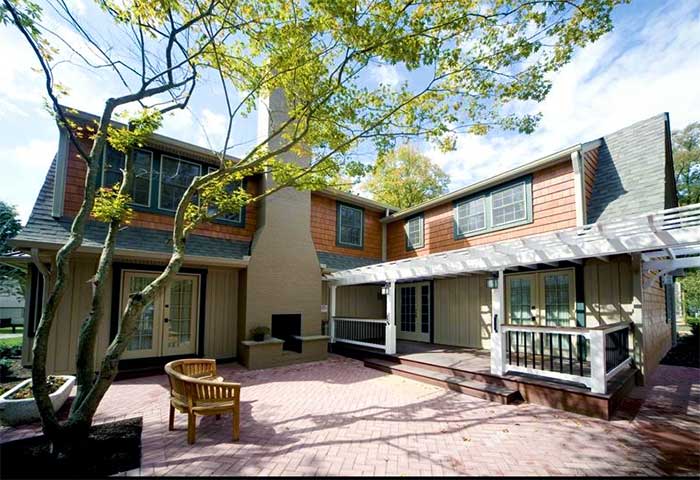 The Shawnee Inn and Golf Resort boasts an award-winning 27-hole golf course on an island and skiing at the Shawnee Mountain Ski Area. Bike or run the Shawnee Trails, book an appointment at the Spa Shawnee and Salon, or take a tour of the Shawnee Craft Brewery. Gem & Keystone is Shawnee's brewpub, just down the lane at 1 River Road.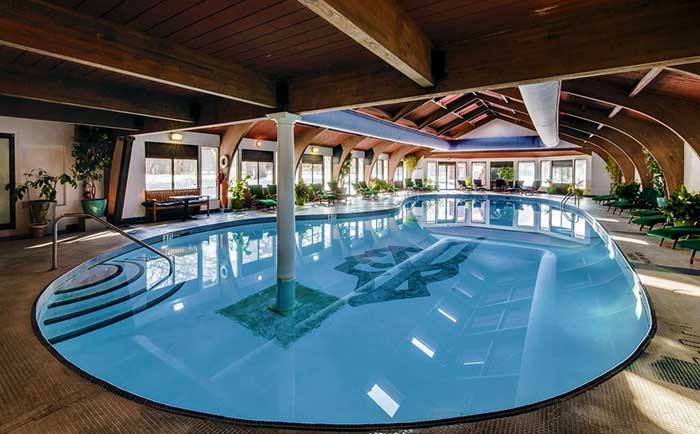 This Poconos resort is just two miles from the Town of Delaware Water Gap, 70 miles from New York City and 100 miles from Philadelphia.