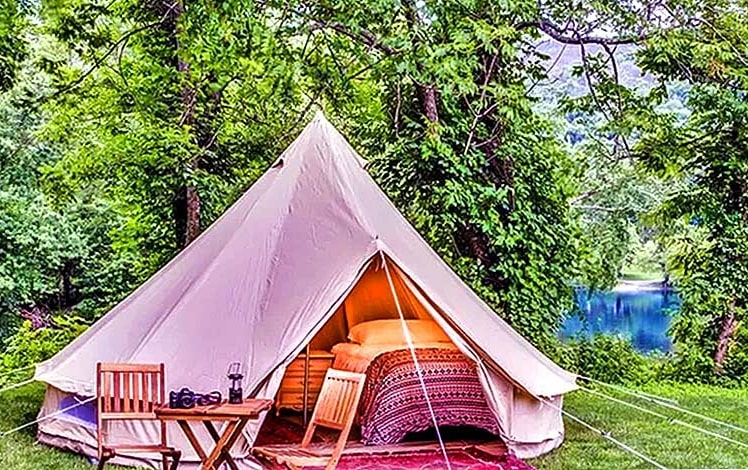 Shawnee Inn Riverside Glamping
Shawnee Inn Riverside Glamping experiences overlook the wild and scenic Delaware River and are located on the semi-secluded North Lawn of the Shawnee Inn and Golf Resort, Shawnee Riverside Glamping is for guests who desire a luxurious outdoor retreat with the freedom to come and go as they please.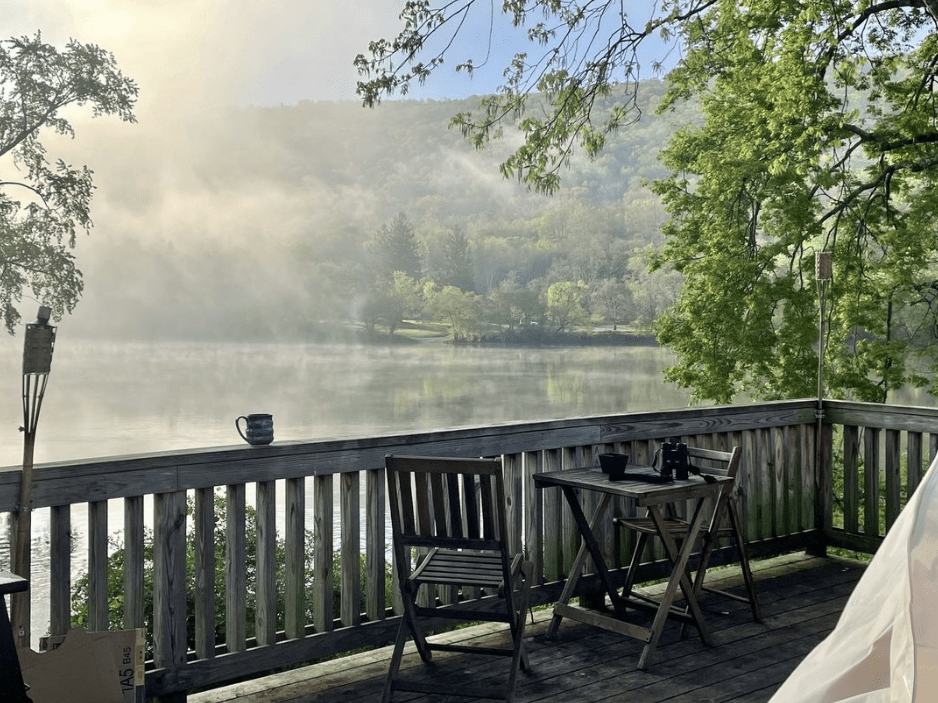 Shawnee has the perfect way to wrap up your summer vacation with friends or family. Not everyone loves camping, but not everyone loves hotels either. The best way to compromise would be to do a little of both – glamping. A new take on luxurious camping, glamping sites include high-speed WiFi, electricity, and sturdy tents filled with beds, comforters, and bedside tables.
On the Shawnee Island is the Island Glamping site; guests arrive by canoe. The site includes a camp attendant, a communal fire pit, and hammocks to lay and relax in. Island Glamping, although hard to access, is considered more isolated and removed from the hustle and bustle.
Shawnee Inn Riverside Glamping tents feature one queen bed and one daybed, air conditioning and heating, and a private deck overlooking the beautiful Delaware River. As of 2021, Riverside Glamping includes a canoe trip, breakfast in the River Room, and a recreation attendant to assist with fire making and to provide the materials for s'mores.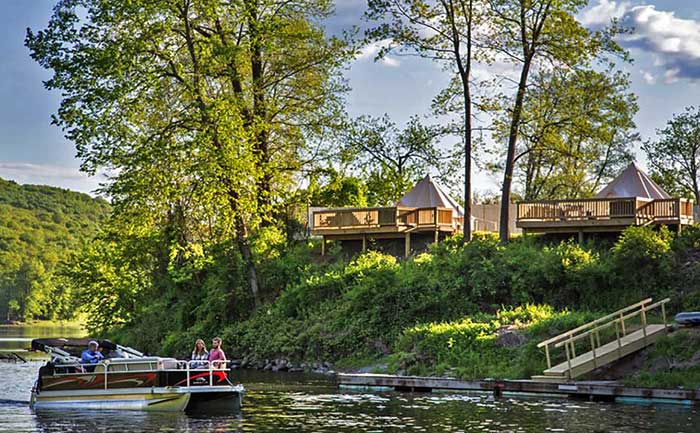 Limited electricity will be available to operate the lights provided and to charge a mobile device.
They also have a chef come out and cook breakfast in the morning if that's your preference. Glampers can take advantage of any of the resort's amenities including golf (additional fee), a fitness center, an indoor pool, an indoor jacuzzi, guided hikes, archery, spa and salon, the sandy beach, volleyball courts, and an arcade and game room.
Getting there is easier than you think. The Shawnee Inn and Golf Resort is 45 miles from Allentown (less than one hour), 50 miles from Scranton/Wilkes-Barre (less than one hour), 75 miles from Manhattan (less than two hours), 100 miles from Philadelphia (less than two hours), 230 miles from Washington D.C. (less than 4 hours) and 270 miles from Boston (less than 5 hours).