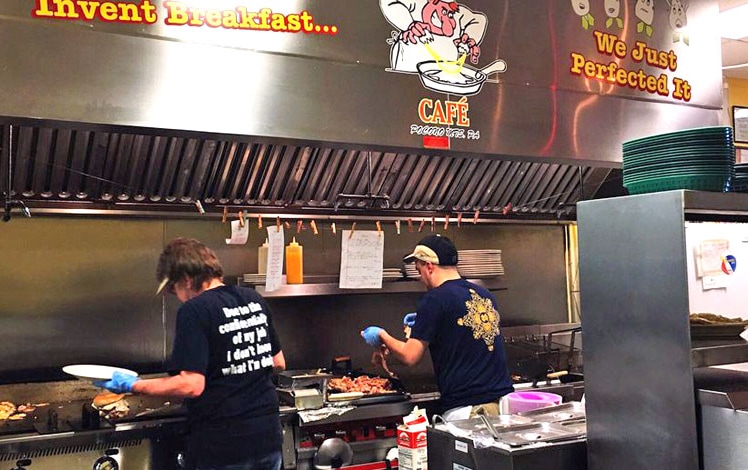 Chat 'n Chew Cafe is a very popular long-time breakfast and lunch counter with booth seating located in a strip mall. They serve home cooking for lunch and dinner 7 days a week.
Breakfast-all-day features the famous Messy Mike Breakfast Sandwich, buttermilk pancakes, stuffed french toast, omelets, and egg platters.
The lunch menu offers salads, sandwiches, wraps, burgers, and clubs. They've got 4 kinds of cheesesteaks and fish 'n chips in the basket, too. Burgers and milkshakes.
Chat 'n Chew Cafe is a friendly place with friendly service.
"Stumbled upon Chat-n-Chew while in the area on a girl's trip. The menu is fantastic and has great choices for both breakfast and lunch. It was so good that we wound up going both Saturday and Sunday. I had lunch one day and breakfast the next. The food was great and the staff was attentive and super sweet! Don't pass this place up!"