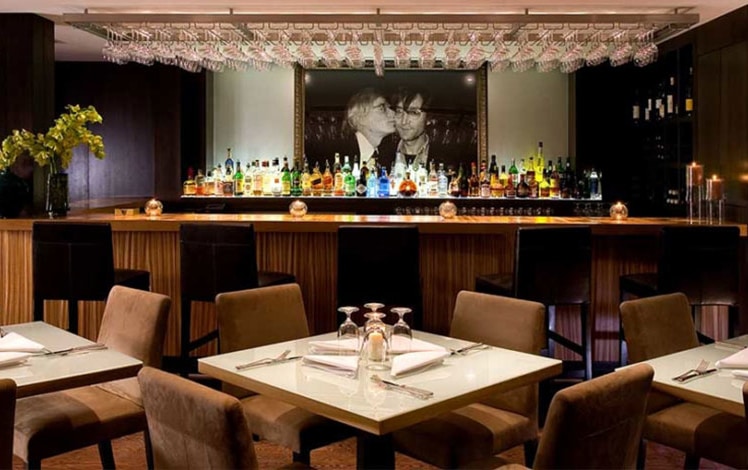 Bar Louis at Hotel Fauchere
Bar Louis is a stylish, ultra-modern bistro located on the ground floor level of the Hotel Fauchere. Casual and late-night dining, live entertainment, and great cocktails.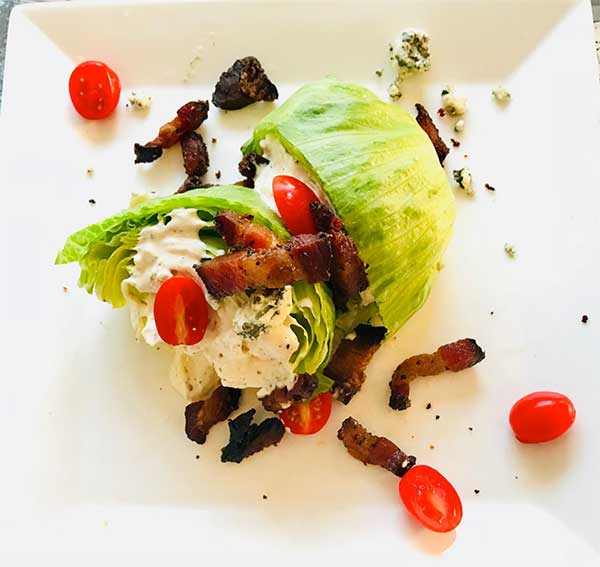 Highlights of the menu include Trout Dip, Ahi Sushi Pizza, and an assortment of raw bar and artisanal cheese offerings. Try the deviled eggs, fries, oysters, French onion soup, and shrimp cocktail.
"Bar Louis' Sushi Pizza is a culinary thrill."– Conde Nast Traveler
The sleek space was designed by architect William Reue to be "subtle, timeless and elegant." An enormous Christopher Makos photograph of Andy Warhol and John Lennon occupies the place of honor behind the bar. Stop by Fauchere's sister project located next door 403 Broad for great coffee and gorgeous baked goods on the morning after.