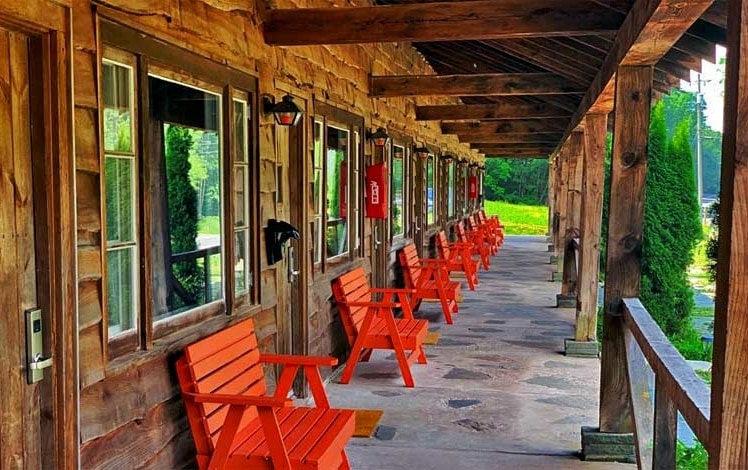 Blue Fox Motel, since its first incarnation in the 50s, has been a rustic retreat where city and country foxes alike have gathered. This little boutique motel is located where the Ten Mile River joins the Delaware River. Built in the 1950s, this classic lodge has been carefully renovated to preserve its midcentury, rustic charm. ⁠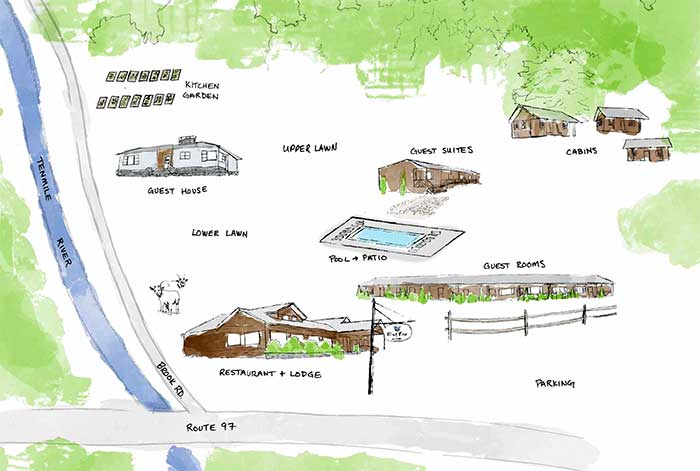 Its eleven rooms are relaxing retreats featuring king-size beds, air conditioning, televisions, free high-speed internet, and lots of charm.
Need a little more space to stretch out? There are four suites that each include a bedroom featuring a queen-size bed, a light-filled living room with a soft comfy pullout couch, and a kitchenette to cook the treat you picked up from one of the local farmer's markets. Each suite has direct access to a hidden picnic area nestling right next to the woods.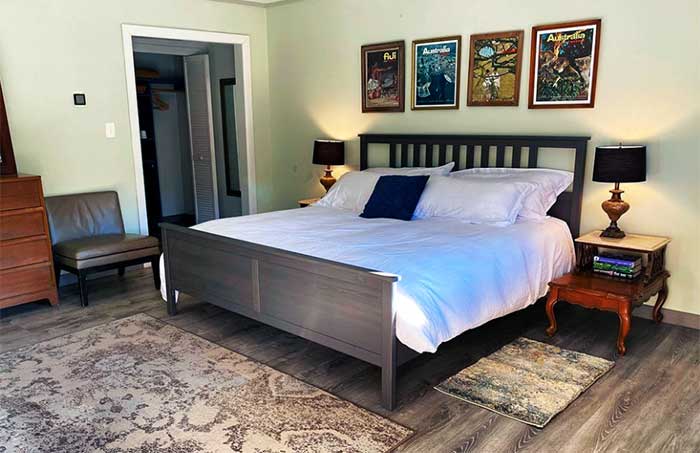 If you like the idea of going off-grid but you need your WiFi and creature comforts, then the three cozy cabins are ideal. Set slightly away from the other buildings, cabins each feature a queen-sized bedroom and a rustic living space with a comfy pullout couch, television, WiFi, kitchenette, and covered front porch. Think Chez Grizzly Adams, but with maid service and nice toiletries.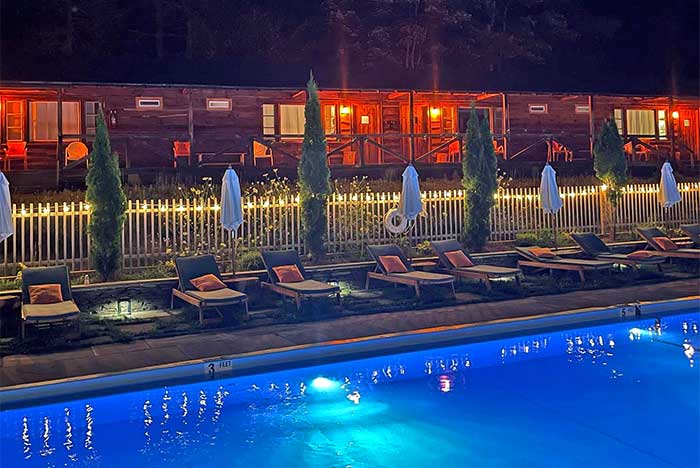 Finally, there's the guest house: five bedrooms and large open spaces inside and out for family and friends to spend quality time together. Set away from other buildings and backed by its own private patio, it neighbors the lovely kitchen garden. The guest house features four queen-sized bedrooms and a fifth with two bunk beds and three bathrooms. Relax in the spacious living room or enjoy quality time together in the bright and airy kitchen and dining room.
Blue Fox Motel has a restaurant and bar that features classic American and international fare, delicious local ingredients, and seasonal specials. It's very good, and they serve super fancy cocktails.
"This is the best motel I have ever stayed at! Such a great getaway for you and your family. Most definitely not your typical motel, very boutique vibes! The beds were like sleeping on a cloud, and the restaurant's food is to die for! Can't recommend it enough!"