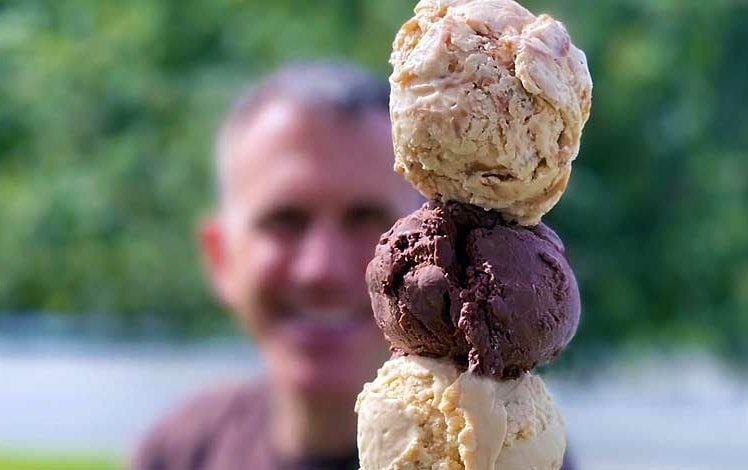 B-Line Ice Cream is made on-site in small batches with local fresh milk and cream and sweetened with honey from their own beehives. They offer a range of flavors by mixing in a variety of ingredients; fresh seasonal fruit, nuts, chocolate, and spices.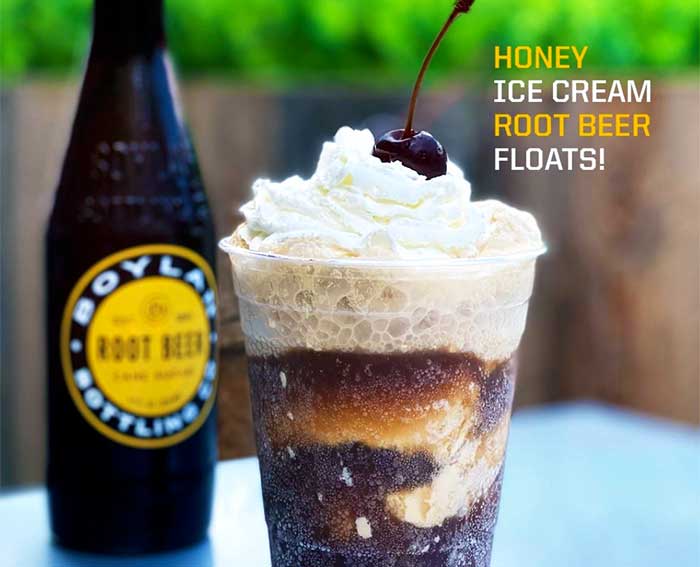 Try Mayan chocolate, Cardamom pistachio, or vegan roasted banana.
Their shop – located in the Narrowsburg Union in Narrowsburg, New York – is open from June through Labor Day. They serve cups, cones, sandwiches, sundaes, floats, and their signature Brownie'wih Ice Cream Sandwiches. Bring home a pint!