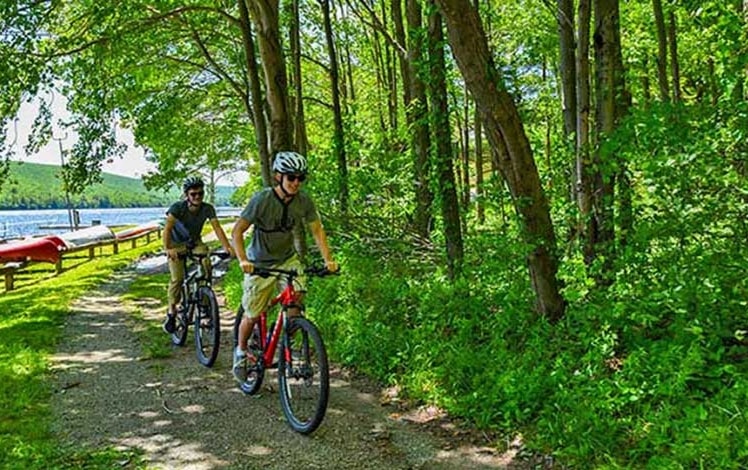 Mauch Chunk Lake Campground
Before it was renamed in honor of the football great and Olympian Native American, the town of Jim Thorpe was known as Mauch Chunk. This campground is part of the Mauch Chunk Lake Park.
"Mountain of the Sleeping Bear," is the meaning of Mauch Chunk, the name the Lenni Lenape Indians gave to a nearby mountain. Mauch means bear, and chunk means "at or near the mountain." Today the park by this name is perfect for a budget-friendly unplugged camping vacation.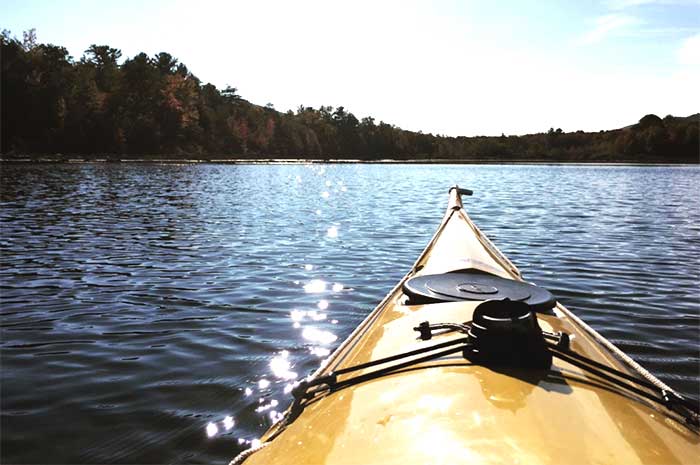 Mauch Chunk Lake Park is a 345-acre county park operated by the Carbon County's Parks and Recreation Department. Great for seasonal activities, including fall hayrides, camping, boating, and swimming. They've also got super-inexpensive camping. Just remember to obey the rules!
The campground is spacious, and even when full of campers, your site is secluded and private. Tent sites are primitive with no electric or no hook-up available. Tent sites were designed to accommodate a single-family unit of up to six individuals. Each tent site comes with a picnic table and fire ring with an adjustable cooking grill and space to park one vehicle. Don't be silly, there is no WiFi!
There are different rates for people who live in Carbon County and those who do not. In 2019 a tent site will cost you $35/night if you are not a county resident.
The camping area is made up of 135 sites including lakefront tent, camping cottages, and organized group camping for scout troops and other non-profit organizations. Pavilions with kitchen areas are also available to rent.
The Mauch Chunk Lake Park campground has modern restroom and shower facilities with hot water. The Camp Store sells firewood, camping supplies, snacks, and novelty items. There is a wooded lakeside picnic area near the beach. The lake is stocked and fishing is permitted with a permit.
FOLLOW THE RULES!
All vehicles must be registered with the park office. One vehicle is permitted at each campsite. Additional vehicles must park in the overflow parking lots. Admission to the beach and swimming area is included with camping reservations. Campers must display their vehicle pass.
Quiet hours are from 10:00 p.m. to 8:00 a.m. and are strictly enforced. Campers that cannot arrive by 10:00 p.m. should plan to arrive early the next morning. Alcohol and Pets are not permitted.
"This park is bigger than what you may think. There are boat launches, a swimming area, a campground, and more. If you enjoy outdoor recreation, you may enjoy stopping here. It is low-key. The natural surroundings are relaxing. You are only a stone's throw away from the amenities in Jim Thorpe."