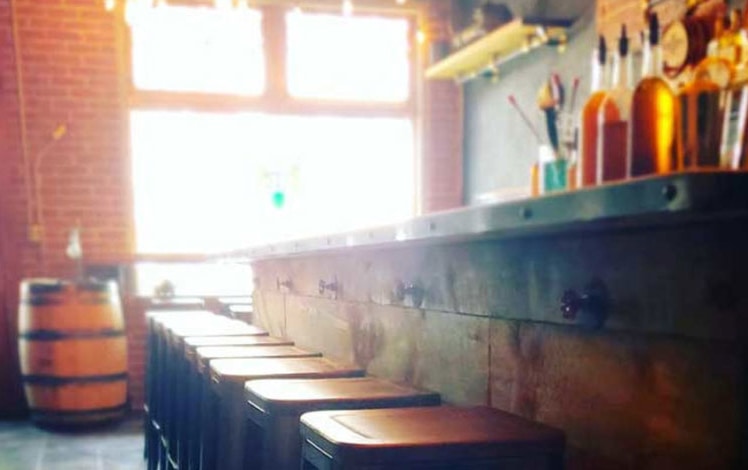 Notch Eight Craft House is a gastropub and craft cocktail bar that focuses on locally distilled spirits and locally brewed beer while offering an ever-changing rotation of small plates.
Philly Mag says "With co-founders hailing from Chester County and a lineup of Pennsylvania-only cocktails, brews, and ever-changing small plates (like a breakfast sammie on beer-glazed doughnuts from Donerds, across the street), this steampunk-inspired restaurant is always buzzing."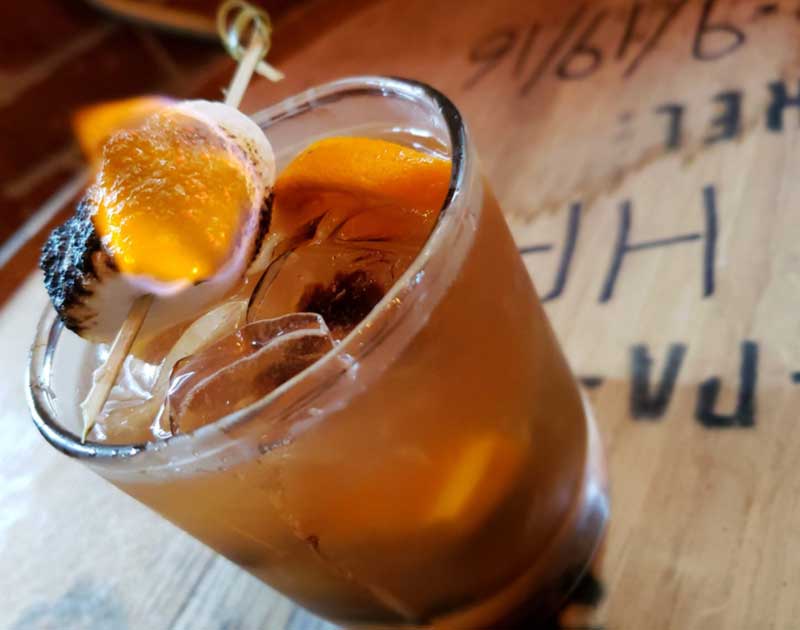 "Notch Eight Craft House captures everything that's cool about Jim Thorpe, from its historic architecture to its creative vibe. They've transformed one of the town's historic buildings into a modern bar with a focus on all things local. We're talking tons of spirits and beers made right here in NEPA. Their craft cocktails are creative, not to mention totally Instagrammable." — Discover NEPA.
"Great craft beers, good food, and a game room upstairs. Rock'em Sock'em Robots are so full of WIN."– John P. Hoke
The cocktail list is outstanding – look for their "Barrel-rested Gin Sour" composed of Blue Coat Barrel Rested Gin, basil, fresh lemon juice, simple syrup, egg white, and Angostura bitters, or their signature Sazerac, made with Kinsey Rye Whiskey, absinthe, simple syrup creole, orange bitters and roasted orange.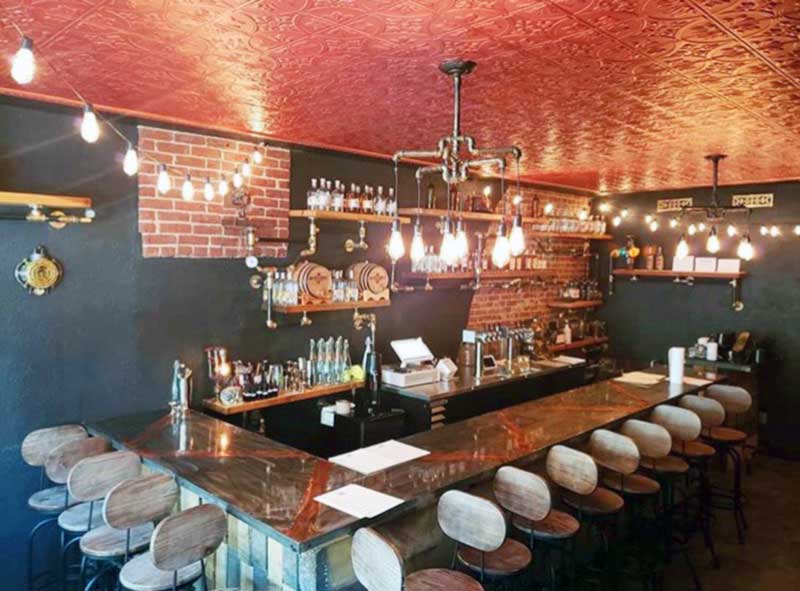 A menu of the day might include a selection of flatbreads, salads, and "Handhelds" -a section of tacos and wursts – Short Ribs Tacos and Bahn Mi Brat(wurst) are popular. Who wouldn't go for Short Rib Poutine, Flash Fried Chevre Salad, Truffle Fries, or Spicy Smoked Duck Eggrolls? This place is much about the food as it is about the cocktail and craft beer.