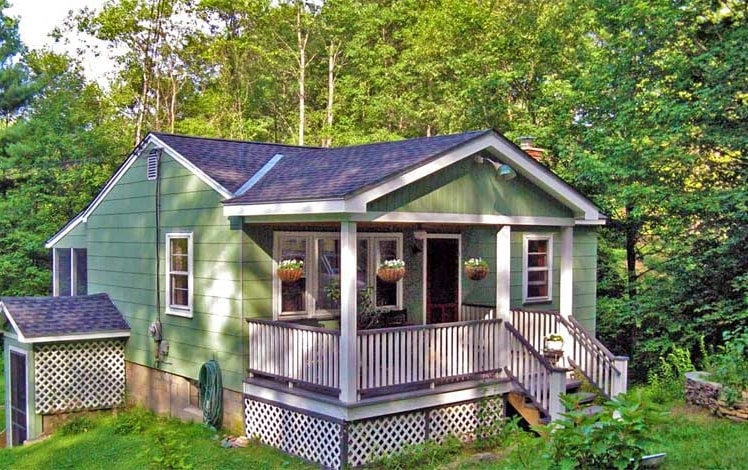 Grandma Gail's Cottage
Grandma Gail's Cottage at the Ten Mile River lets you get back to nature in the pristine Ten Mile River region of Narrowsburg, two hours from NYC.
It's ideal for one or two couples or a small family. This 2-bedroom cottage is located on a private lane in one of the most splendid corners of New York State.
There is room for 4 guests in 2 bedrooms with 2 beds and 1 bath.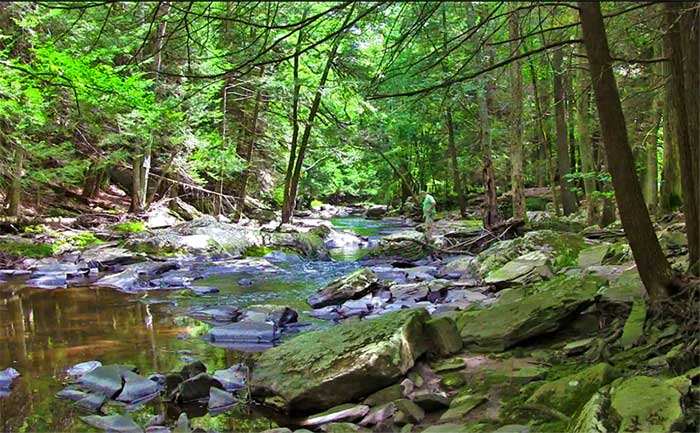 The porches at Grandma Gail's Cottage are great to watch hummingbirds and other wildlife. The Ten Rile River is within short walking distance, a lovely spot for picnicking and sunbathing, or taking a stroll.
"We stayed at Grandma Gail's for a month. The house is absolutely charming, and comfortable as can be. The kitchen is equipped for real cooking, and the dining area overlooking the yard is a delight. Our only challenge was deciding which porch to sit on. Tina is the perfect host!"
Need more room? The same owner has this Luxton Lake cutie right next door.