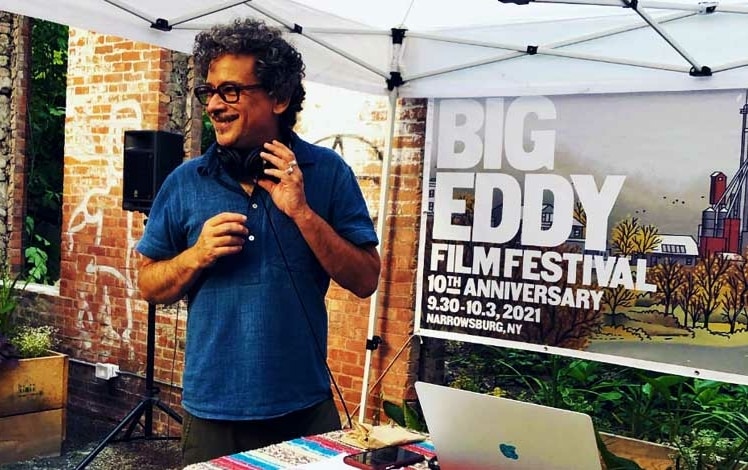 The Big Eddy Film Festival is produced by the Delaware Valley Arts Alliance, arts council for Sullivan County. They aim to "advance the traditional art of storytelling by showing the newest and best independent films from around the world and in their own backyard."
The festival draws filmmakers and film lovers to a picturesque Catskill Mountains setting with a unique creative upstate energy.
After 10 years with Tina Spangler at the helm the whole time, she says "In the beginning, it was, Let's bring independent filmmakers to audiences here. We still do that, but part of the festival is filmmakers who are from here."
The picturesque "Big Eddy" in Narrowsburg, NY is the deepest (at 113 feet) and widest section of the Upper Delaware River. Sullivan County is a perfect blend of a pristine rural environment, the beautiful Delaware River, and many small picturesque villages. Visitors fall in love with its quiet beauty and understated ways and often return to invest in a home or property.
"I'm so happy to have a film festival in Sullivan County. Life only gets better when there are great venues like the Tusten Theatre to show films that entertain, educate, and shine light on the things that connect us to each other and take us to worlds we've yet to discover."– Debra Winger, Actor.