Fat Rabbit is a truly beautiful house that hosts 16 in 5 bedrooms and 3 baths. There's a wood-burning fireplace in the living room, a Jacuzzi tub in the master bath, a pool table and bar in the finished basement, an outdoor fire pit, a huge deck, and charcoal grills.
Tip: Owners recommend this property for your bachelor and bachelorette parties!
This charming log cabin sits on 2 private acres in the woods on the Lehigh River. Enjoy relaxing on the huge deck overlooking the river & bike path. Watch and hear the Lehigh River rapids from the deck or hike directly to them. Bring your bicycles — you're sitting next to the Lehigh Gorge State Park.
It's secluded in the woods, but you are just a mile from town for all the things you might need. Great for bachelor/bachelorette parties, your big family, multiple families, and groups of friends.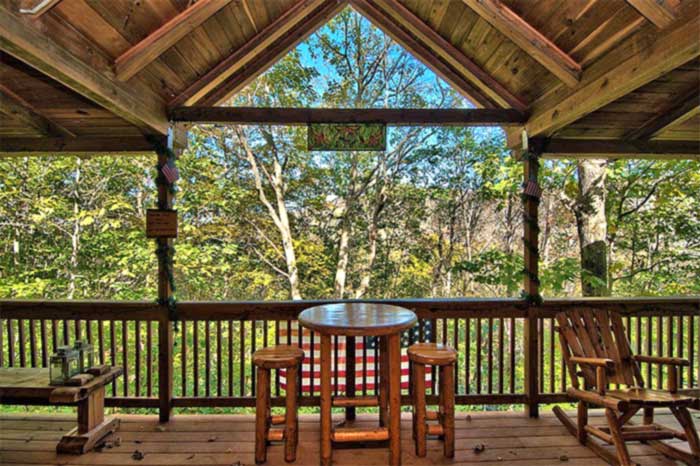 "We had an awesome bachelor party weekend for my brother at the Fat Rabbit! The owners were super helpful from the start, answering any questions I had and making sure we would have everything we would need for the weekend. We started with some snowboarding at Jack Frost Ski Area – which was only a short drive away; then basically spent the whole weekend at the cabin – we had originally had plans to go out a little more while up there but we ended up staying more at the cabin playing pool, hanging out, and enjoying a beer or two. We all had an awesome time and would definitely recommend staying at the Fat Rabbit!"