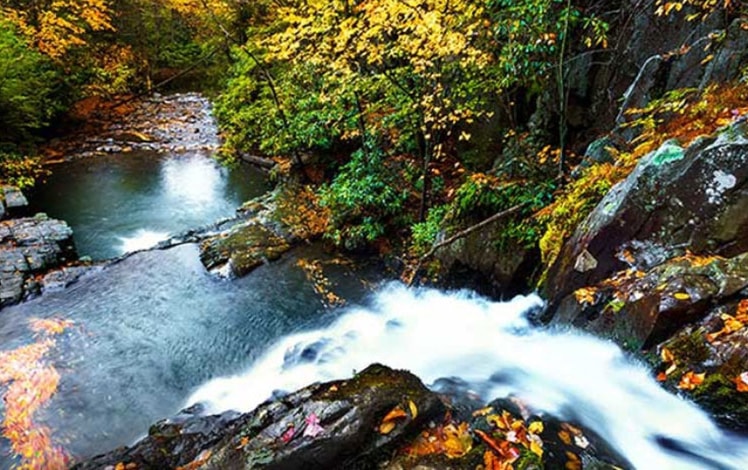 Hickory Run State Park is a 16,000-acre natural area located in the western foothills of the Pocono Mountains. A wide variety of recreation includes 44 miles of hiking trails, 3 natural areas, great fishing in numerous trout streams, swimming, hiking, disc golf, winter sports, a large campground, and the famous Boulder Field.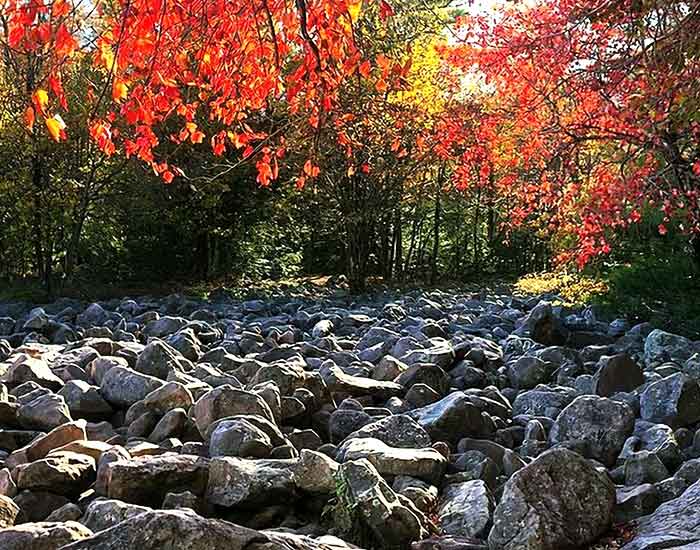 The sandy beach at Sand Spring Lake is open from late May to mid-September from 8:00 am 'til sunset. Take a dip in the lake or go wading below Hawk Falls. There are streams in the park that are very good for trout fishing. Spring is good for fly fishing, and fall is the time to catch large brown trout.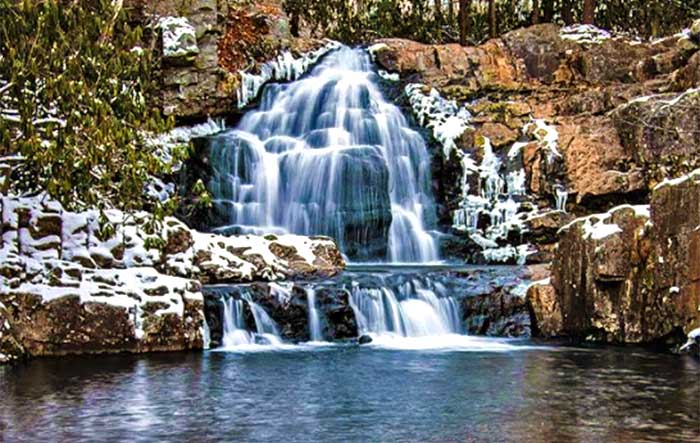 Hawk Falls trail is well-marked and you'll walk under a bower of rhododendrons that form an arch over the trail.
Boulder Field Trail traverses a 16.5-acre field of sandstone boulders that predate several of North America's ice ages. Yes. This National Natural Landmark is 16.5-acre field of gigantic rocks. Atlas Obscura describes it as "A field of nothing but boulders which resembles a giant's gravel driveway."
In winter, many of the park's trails are open for snowshoeing, cross-country skiing, and snowmobiling.