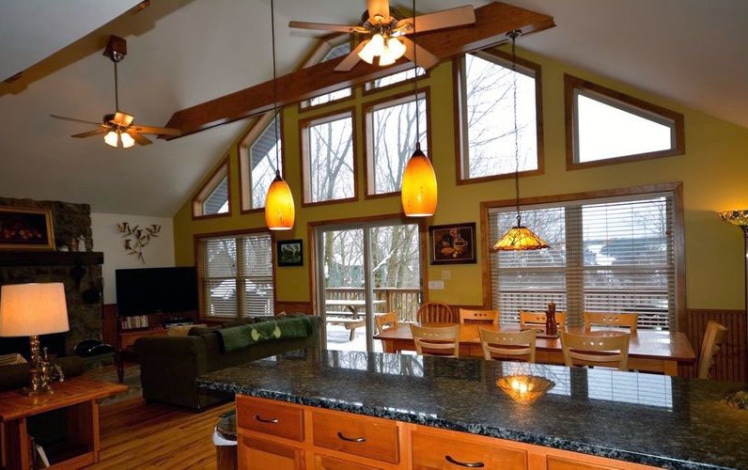 Poconos Log Cabin Rentals
Poconos Log Cabin Rentals specializes in renting the best log cabins in the Poconos. With nearly 50 cabins–from 2 bedrooms to 10 bedrooms–you'll find the one that's perfect for you. Several cabins are near each other to accommodate really large groups (up to 100+) in multiple neighboring properties.
Cabins have amenities including hot tubs, pool tables, and more. All are close to ski mountains, golf courses, lakes, rivers, rafting, fishing, casinos, paintball, shopping, restaurants, and caterers The company has contracts with local vendors for discounts at whitewater rafting, skirmish paintball, and biking.
"Lance and Lisa are running an amazing company. We had an awesome weekend and could not have been happier with the responsiveness, service, and helpfulness that everyone involved provided. Not to mention, the cabin itself was unreal! 5-Stars Thanks, guys!" Jake B 5/13/18, Garfield cabin
Cabins of all sizes, from 4 bedrooms to 10 bedrooms. Cabins can accommodate 4 – 30+ people. Good for a cozy get-away, large family reunion, or a weekend with friends.