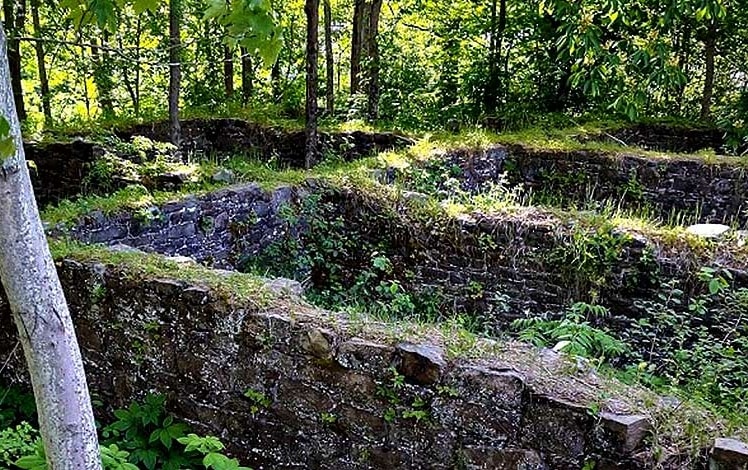 Lehigh Tannery Historic Site
The Lehigh Tannery Historic Site is located on Tannery Road at the beautiful Hickory Run State Park.
The village of Lehigh Tannery was founded in the mid-19th century when Thomas Smull set up a tannery at the site. The lumber business, which had started much earlier, also contributed to the village's growth. Part of the reason he located the tannery (at one time the largest in America) was that the Lehigh Canal's Dam No. 18 was located here. This was the 2nd largest dam on the Lehigh at 36 feet, and its attendant Lock No. 27, known as "The Pennsylvania Lock", was the highest lock on the canal.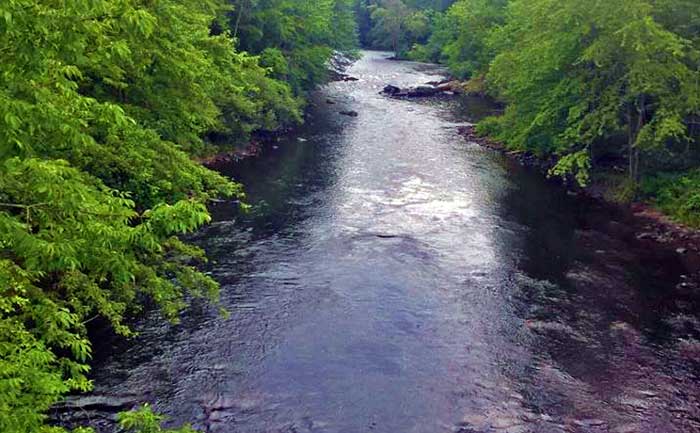 The upper half of this old building is long gone. All that remains is the bare skeleton of what was once a vast building. Lehigh Tannery was the largest tannery in the United States from 1860 to 1874. At its peak, it produced 80,000 hides each year. The Lehigh Tannery experienced two fires. The first happened in 1865; the second occurred in 1874. The building burned down to the foundation and was never rebuilt.
Steeped in the history of the Carbon County and White Haven area, the Lehigh Tannery is a nice place to visit for many who are fascinated with the historical value of a once booming region.