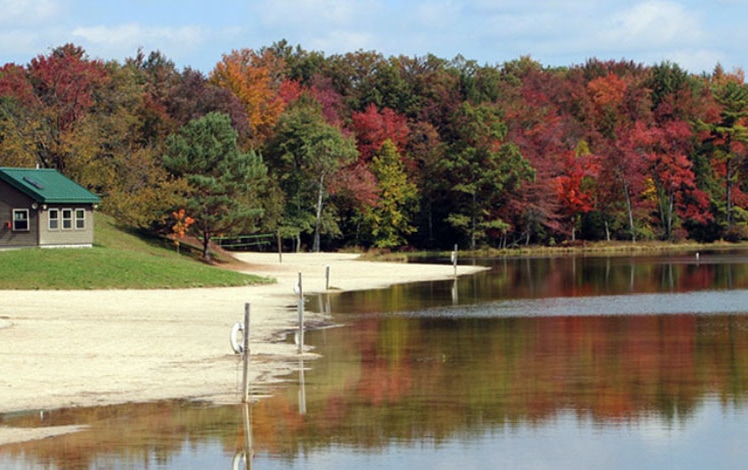 Beach at Hickory Run State Park
The beach on Sand Springs Lake at Hickory Run State Park is open for public swimming and sunbathing during the warm-weather months from 8:00 am 'til sunset. Wide sandy beach. Pack a lunch and use the adjoining 400-table picnic area, or accompany the kids to the Sand Spring Playground.
A snack bar has sandwiches, drinks, ice cream, and snacks. You can bring a personal grill. Admission to the park and the beach is free, but there is a small fee for parking your car.
The beach is open to the public and is also used by campers at Hickory Run State Park Campground.