Bourbon is the specialty at this lovely up-and-coming small-batch craft distillery and cocktail bar.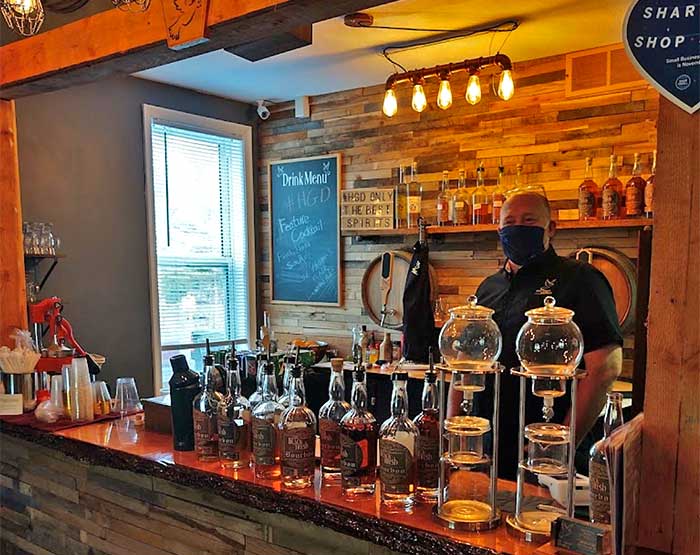 Cocktails include the St. Thomas Gingerbread Sour and McNamees High Rye Manhattan.
Seating is available inside the tasting room, or outside in the garden area. Weekend reservations are highly recommended. Holy Ghost Distillery also hosts events, such as food pairing events, classes, live music and more.