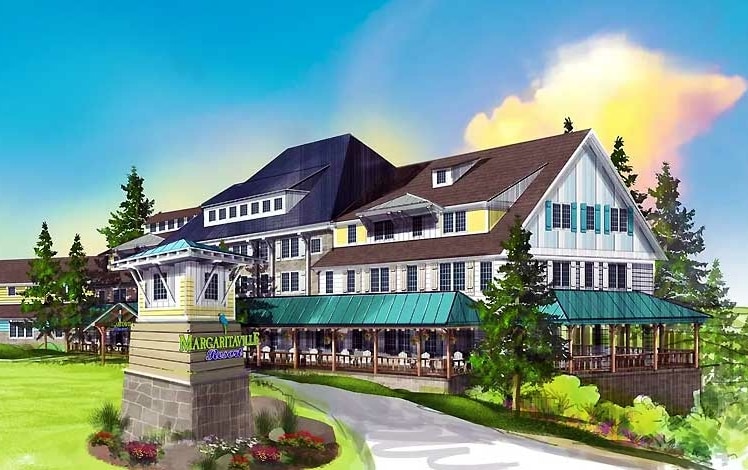 Margaritaville Resort Village
Pocono Manor Resort, built by Quakers in 1902 and on the National Register of Historic Places, was slated for renovation. In 2019, it was destroyed by a massive fire. It's 2022, and it has been announced that it will reopen as Margaritaville Resort Village.
The golf course (and it's a good one!) remains open.
Parrotheads will soon have a place in the Poconos. The lifestyle brand inspired by Jimmy Buffett's music has plans for the Margaritaville Resort Village near Mount Pocono. Margaritaville plans to break ground in 2023 next door to Kalahari Resorts and Conventions and open in the middle of 2024.
The project includes a hotel, an RV campsite, "Tiny Homes" bungalows, townhomes, and 1,000 "build-to-rent" cottages in the village. There is also a plan for an Amtrak station on the site, and the developers have offered to donate the land for the stop, officials said. (The Amtrak station is up in the air for now.)
The planned hotel will pay homage to the original Pocono Manor, with wilderness gardens, restaurants including the LandShark Bar & Grill, swimming pools, and other activities. The townhomes will be within walking distance of the hotel.
The RV campsite will have a Margaritaville store, a fitness center, a Cheeseburger in Paradise restaurant, and a 5 o'Clock Somewhere swim-up bar.
Plans include attractions like LandShark Tube Slide Runs and a License to Chill Ice Pond, with an ice bar and coffee and hot chocolate stand.
Pocono Manor Resort & Spa, established in 1902, is a full-service resort with activities for all ages and all seasons. Pools, outdoor adventures, meeting facilities, a championship golf course, a spa, and much more are to be found on the 3,000-acres of grounds.