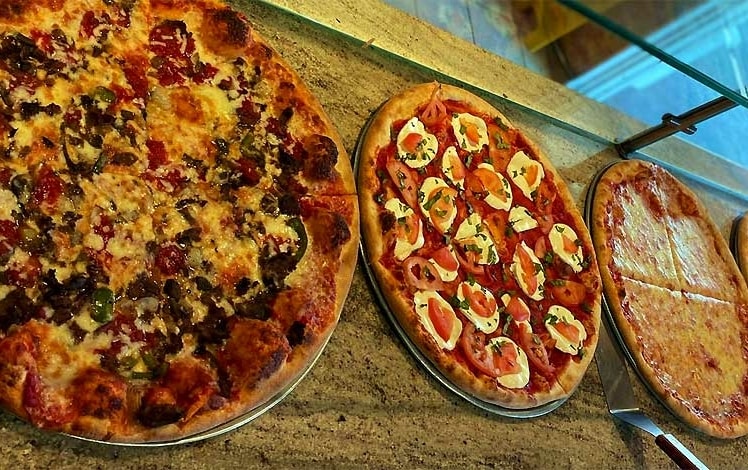 AJ's Pizza & Parm House serves NY pizza, pasta, salad, stromboli, calzone, hot & cold subs, and more.
Dinners are 5 different parm entrees, including meatball and sausage, peppers, & onion.
Their fryer zips out orders of french fried, onion rings, chicken fingers, and pierogies.
Desserts include zeppoles and cannoli.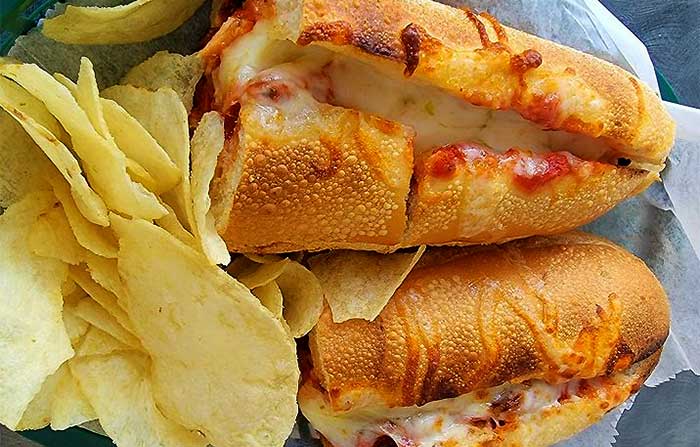 "The guy making the pizzas might be the hardest working person I ever met. I'm from NY and I laugh when I see places say they serve NY pizza. Every single one of them are a lie, except for this place. Solid pizza! Also, I'm used to golf ball sized garlic knots. This place serves garlic knots as big as your head! And they are delicious!!! This place is close to the Kalahari resort and so worth the visit."

"Where do I even begin! This place feels like home. Warm and friendly staff that make you feel like part of the family. And the garlic knots! Unbelievable pizza and meal options with excellent and fast service. Next time I'm in town I know where I'll be getting a meal!"